Bosch Introduces 12V Heated Jacket for Cold Weather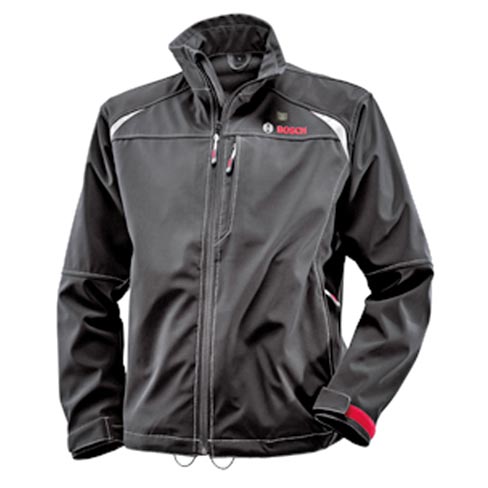 Bosch Power Tools has launched a new 12-volt Max heated jacket — PSJ120 — and battery holster to keep contractors and mobile technicians warm and protected from the elements.
It also has a built-in battery backup power source to charge USB-compatible cell phones.
The jacket features three heat zones – two chest and one back – that start warming in a matter of minutes and provide up to six hours of heated runtime on low heat level with a 2.0 Ah battery.
"A three-level heat controller button on the jacket's chest lights up in red, green and blue to denote heat levels of high, medium and low, respectively," the company said. "The PSJ120 is compatible with all Bosch 12V Max batteries (available separately), including the new 4.0 Ah BAT420."
Water and wind resistant, the jacket has five large pockets, a full-zip, high-collar design and adjustable sleeves and waist to shield users from high winds. Reflective features increase visibility.
The PSJ120 comes in six sizes and will be available in October. For more information visit www.boschtools.com.