Bellavita Tile Appoints Cosi as Eastern Canada Representative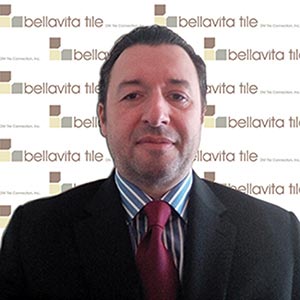 Bellavita Tile, a leader in the North American tile industry, announced that Enrique Cosi has joined the company as its new Eastern Canada Sales Representative.
Originally from Valencia, Spain, Cosi emigrated to Canada in 1987. A few years later, he became intensely involved within the ceramic tile industry, bringing a number of different manufacturers to the Canadian marketplace.
According to Bellavita's North American Sales Manager, Mike Ward, "We are pleased to have Enrique onboard. And, he is equally excited to work with Bellavita Tile, as our firm is growing exponentially throughout North America. We look forward to working with him in building greater market share for us within his territory, which includes Ontario, Quebec and the Atlantic Provinces. Clearly, he has the experience and relationships with major distribution companies in this already mature marketplace."
For more Bellavita Tile information, email info@bellavitatile.com, or visit them on the web at www.bellavitatile.com.