A Triumphant Return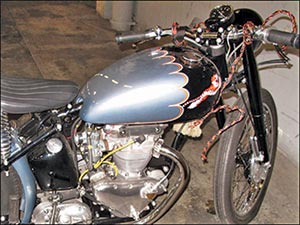 Authorities have confimed that a Nebraska man is getting his motorcycle back – 46 years after it was stolen from his backyard.
U.S. Customs and Border Protection said the black and blue 1953 Triumph Tiger 100 was recovered last November at the Port of Los Angeles.
It was on its way to Japan, with its value listed as $9,000.
The bike was reported stolen in February 1967. It was worth $300 then and wasn't insured.
The California Highway Patrol will return the bike to its original owner, who is now in his 70s and still lives in Omaha, Neb.
His name was not released.