Mediterranea Releases Ocean Drive Series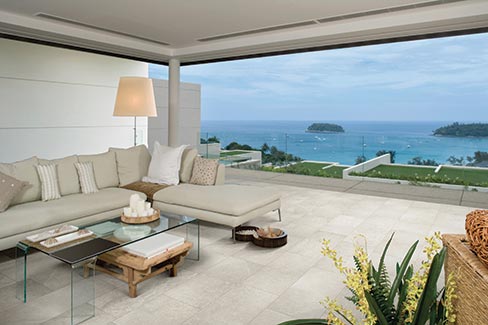 There are few thoroughfares as distinctive as the glamorous strip that hugs the sandy coastline on the southern tip of Miami Beach.
Just as South Beach merges its Art Deco heritage with the sophistication of the Italian Riviera, Mediterranea's new Ocean Drive series blends subtle, yet striking graphics to create one of our most perfectly balanced series to date.
Mediterranea utilizes Dynamic HD Imaging design technology to flawlessly blend the modern look of cement with the delicate veining and coloration from exquisite stones. The result is a modern look befitting even the most elegant beachfront palazzo. The series is available in four trend-setting colors: Beach (Beige), Palm (Walnut), Shell (Taupe/Grey) and Wave (Charcoal). These tones are in perfect harmony with the finely tuned colors of a tropical beach, where the sun has collaborated with the sea for centuries to create a distinctive color palette only seen in a few places on earth.
Ocean Drive is available in three sizes: 12˝ x 24˝, 18˝x18˝ and 13˝x13˝ with matching bullnose trim and 2˝x2˝ mosaics. This series truly delivers the color and style that define the elite glamour of Miami Beach. It's a look you'll find only from the tile design craftsmen at Mediterranea.
For more information, contact Mediterranea/Architectural Imports, 3501 NW 115th Avenue, Doral, FL 33178. Call 305-718-5091, Fax 305-718-5099. Email info@mediterranea-usa.com or visit them on the web for more details at http://mediterranea-usa.com.