MIA+BSI Announces New Staff Additions
Mike Meriaux will manage the MIA+BSI accreditation program.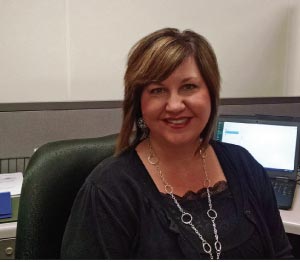 Pam Hammond is the new MIA+BSI Executive
Administrative Assistant.
MIA+BSI: the Natural Stone Institute has added two full-time staff members. Mark Meriaux has been hired as Accreditation & Technical Manager, where he will have a blended role on staff managing the Accreditation program, and addressing technical inquiries from members and design professionals (assisting Chuck Muehlbauer and Mike Loflin).
Mark has 14 years of stone industry experience and was most recently a Commercial Sales Manager with VT Industries. Mark stated: "I am very excited to be a part of the MIA+BSI team. I look forward to helping expand awareness and participation in the Accreditation program."
Pam Hammond has also joined the staff as Executive Administrative Assistant. Pam has over 15 years of trade association experience, most recently serving as the Foundation Program Manager for the National Association of College Stores. Pam will assist with a number of administrative functions to assist the MIA+BSI executive team in enhancing and expanding member programming. Pam commented: "I am thrilled about joining the MIA+BSI team, where I hope to draw on the skills I have acquired from my previous association experience. The talented group of individuals at this organization are going places and I am excited to be a part of their bright future."
MIA+BSI CEO Jim Hieb remarked: "We are pleased to have Mark and Pam join the staff. Their combined stone industry and association knowledge and experience will be extremely helpful as MIA+BSI continues to expand programming for the entire natural stone industry."
MIA+BSI: the Natural Stone Institute serves more than 1,900 members in 55 countries who represent every aspect of the natural stone industry, offering them a wide array of technical and training resources, professional development, regulatory advocacy, and networking events.
Two prominent publications – the Dimension Stone Design Manual and Building Stone Magazine – raise awareness in both the industry and the design communities for the promotion and best use of natural stone. Learn more at www.naturalstoneinstitute.org.