John Lancto, VP of MIA+BSI Now Consulting for Artisan Group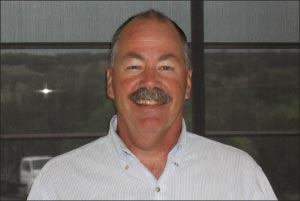 Stone industry veteran Jon Lancto is now working with Artisan Group Countertop Fabricators to negotiate vendor pricing, share best practices, facilitate meetings, and recruit valuable speakers for the membership.
Lancto: "We look forward to Jon sharing his expertise with our group, as well as spearheading communication so that we can best harness our buying power and industry knowledge," says Chad Seiders, Artisan Group executive director.
Lancto. a long-time industry presence with Surface Products in Cornelius, N.C., is working with the Artisan Group as owner of Big Fish Consulting. Lancto is also currently vice president of the Marble Institute of America (MIA), and also founding board member and past president of the International Surface Fabricators Association (ISFA).
For the best practices portion of the program, Lancto will facilitate online and in-person meetings, recruit speakers for webinars, create metrics and sharing program, and initiate a benchmarking survey. The program also includes an online forum, online store, new Kohler partnership program, fall shop tour and rebate program.
"Group buying can be a huge asset to a group the size of Artisan Group," says Lancto. "We are bringing many programs online after having surveyed members for the top products and services, and have negotiated bulk deals with suppliers and vendors."
Artisan Group is growing and currently looking for members in the following cities/areas: Boston, MA; Chicago, IL; Columbus/Cincinnati, OH; Indianapolis, IN; Des Moines, IA; Detroit, MI; Jacksonville, FL.; Las Vegas, NV; Louisville, KY; Memphis, TN; Miami, FL; Mobile, AL; Montreal, Canada; New Orleans, LA; New York, NY; Pittsburgh, PA; San Diego, CA; Salt Lake City, UT; Tampa, FL Toronto, Canada; Long Island, N.; Los Angeles, CA and Washington/Baltimore.
For those interested in joining the group, please contact Chad Seiders at 512-263-7625.
With 35 members and growing, Artisan Group covers most major markets in the U.S., and it can handle a variety of fabrication needs from a local to national scale. Its members average more than 20 years of fabrication experience in the countertop industry, and all Artisan Group members have achieved, or have begun the process to achieve, full accreditation with the MIA.