House Tipster Streamlines Design and Pricing Process for Stone Shops
Shannon Carey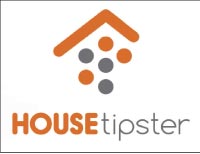 Let's face it: the stone yard isn't the best place for interior design. Granite and marble are beautiful materials, but guessing at how that material will look in a kitchen or bathroom can lead to costly mistakes.
But now there's a new website that will take the guesswork out of the home décor process, including the process of selecting natural stone. Housetipster.com lets homeowners and stone professionals design rooms from the comfort of their homes and offices, complete with high-quality renders of real stone.
"I can't tell you how many times I've seen people walk the yard and see a stone they love and they can't do it because it doesn't match their décor," said House Tipster marketing director Derick Michael.
The website is an offshoot of Marble.com, which has been in the stone business for just over 30 years. Michael said the company's owner has always believed in bringing state-of-the-art technology to the stone business, creating virtual design tools and software ERP solutions to the industry.
On House Tipster, homeowners and professionals can choose virtual rooms in any configuration, including more than 100 kitchens, said Michael. From there, they can choose colors and finishes to simulate what they already have or what they want. They can even simulate the room's lighting.
They can choose high-definition images of real stone to see what works with their chosen décor…and what doesn't.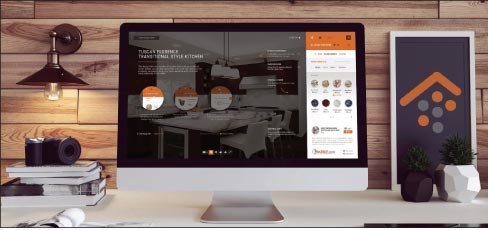 Virtual rooms allow customers to visualize how stone will look in a particular setting.
"For the regular home user, for them to use those complicated CAD programs, those are really for design professionals. They're complicated and expensive. We wanted you to find a way to find a room that is close to yours, and you can basically pick out your own color schemes," said Michael.
"In these rooms, you're going to see real stones. The idea is that the homeowner can be at home instead of walking in a granite yard for hours and hours to try to find your perfect stone. This is what they actually look like in a high-quality render."
There's also an edge tool so customers can see in 360 degrees how an edge will look in their space.
There's even a way to view your virtual room with VR goggles or Google Cardboard.
"You feel like you're in the space. It's really amazing," said Michael. "You can really feel like you're in the room before you're ever in this room."
But House Tipster isn't just for homeowners. It's also for professionals. Stone professionals can design rooms featuring products they offer, then embed those rooms on their websites.
"There is also the ability to add prices," said Michael. "With our ERP system, you can design a room and do an estimate right online on whoever's website. You're saving time, and you're saving money."
Homeowners can use House Tipster's functionality for free. The site is free for professionals to use as well, but there is a fee for ads and enhanced functionalities.
There's no app to download, either. Everything works through a desktop or mobile web browser. House Tipster's beta release was January 2017, and the full site will launch in about three months.
"We are only showing a little sneak peek right now," said Michael.
But, even after the full site launches, House Tipster will continue to upgrade the site and add functions.
"The technology never ends," said Michael. "We are working on functionality to be able to build your own space and change the size of objects in the same platform. We have a lot to do here, and we keep growing and evolving."
Michael recognized that other sites offer virtual rooms, but House Tipster is different, he said.
"There are a lot of websites out there that have virtual rooms, but you're limited to whatever that company sells. What I love about our platform is that you can change everything, and it's all products that you can find. It's a hub of virtual spaces, a one-stop-shop."
But in the end, it's all about bringing the best technology to the stone industry.
"We really want all these places to reach out to us," said Michael. "We would love to share it with the world. We have everything you need from a marketing standpoint for a stone shop."
For more information, visit www.housetipster.com.