Artisan Group Makes New Executive Staff Appointments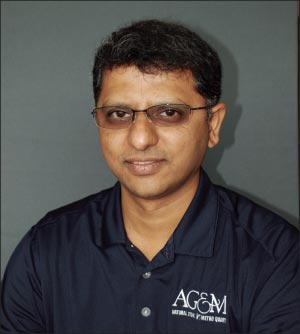 Above: Sunil Palakodati, new Executive Director of the Artisan Group.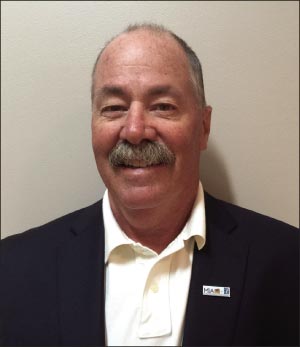 Above: Jon Lancto, new President of the Artisan Group.
Artisan Group is pleased to announce two important changes to its executive team. Sunil Palakodati has replaced Chad Seiders as Executive Director, and Jon Lancto will fill the newly created role of President.
Both appointees possess an intimate understanding of the Artisan Group's vision and goals, and will serve to strengthen the organization's leadership.
Mr. Palakodati is currently the CEO of Architectural Granite & Marble, where he is responsible for all aspects of the multi-location countertop distribution company. Previously, he served as EVP and Managing Director for Masco, a leader in the building materials industry with brands including KraftMaid Cabinets, Behr Paint, and Delta Faucets. His business development and operational expertise will be invaluable to Artisan Group as it maintains its status as an elite network of independent countertop professionals.
Jon Lancto is a stone industry veteran with over 25 years' experience in the countertop fabrication and installation business. He has served as an Artisan Group board member, is the founding President of ISFA (International Surface Fabricators Association), and is currently also the President of MIA (Marble Institute of America). "I believe in Artisan Group's mission, and am honored to lead the charge of strengthening and expanding the group. Sunil and I will work together to achieve Artisan Group's mission and vision."
With 35 members and growing, Artisan Group covers most major markets in the U.S., and can handle a variety of fabrication needs from local to national in scale. Its members average more than 20 years of countertop fabrication experience, and all Artisan Group members have achieved, or have begun the process to achieve, full accreditation with the Marble Institute of America.
The group is among the first granite fabricator organization in the world to be working towards this distinction. Brands of the Artisan Group include Aventine Quartz, Exotic & Classic Granite & Marble, and Saratoga Soapstone.
It also offers Heritage Wood surfacing products. For more information, visit www.artisan-counters.com and facebook.com/ArtisanGroupCountertops.