Women in Stone Unveils Revised Wine & Stone Program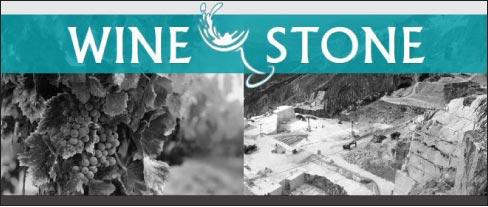 MIA+BSI: The Natural Stone Institute announces that a newly revised Wine & Stone program is available through Women in Stone. The new program includes a revised CEU presentation that covers ten stones and places a greater emphasis on the correlation between wine and stone. The revised Wine & Stone kits also incorporate new branding, new stone samples, a preparation tutorial, and other items to ensure a memorable CEU event.
Kim Dumais (Miller Druck Specialty Contracting), Women in Stone co-chair, commented: "Women in Stone is proud to present our newly updated Wine & Stone program. Our goal in revising the program was to offer an all-inclusive presentation, including an education forum and networking initiative. Our hope is that this program will offer another opportunity for the stone industry to engage and educate the design community about natural stone, a topic we are all so passionate about. Just like no two stones are alike, no two wines are alike — the connection is natural!"
To schedule your Wine & Stone event, contact Sarah Gregg (sarah@naturalstoneinstitute.org). Visit www.naturalstoneinstitute.org/womeninstone to learn more.