This Means What?

Sharon Koehler
Artistic Stone Design
By now, all granite shops do it. We all sell, fabricate and install quartz products. Some of us even stock it for instant sales. We know the keywords – quartz, polymers, resins, Breton technology, veining, no sealing, etc. But beyond the average spiel to get someone to buy it, what do you really know about it? If you look at the back of a sample for just about any brand, you will see a line of small circles, squares and letters. Some have more, some have less, but do you know what they mean?

Greenguard Certified – this is a way for consumers to identify indoor products that have been proven to have very low chemical emissions resulting in cleaner air in their homes.
Greenguard Gold Certified – (This was formerly known as Greenguard Children & Schools Certification) – This certification means that the product has met even stricter standards and safety concerns than Greenguard Certified and is an acceptable product for use around children and the elderly, and in places such as schools and medical facilities.
U.S. Green Building Council Member- The U.S. Green Building Council was founded in 1993 and is responsible for developing the LEED (Leadership in Energy and Environmental Design) Certification Program. The LEED Certification Program encourages building "green" energy – and resource-efficient homes and buildings, which are healthier to live and work in.
Members of the Green Building Council are committed to this purpose.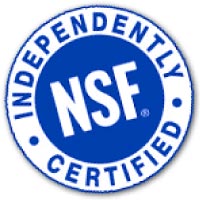 NSF – NSF International was founded in 1944 as the National Sanitation Foundation. They set the original standard for food equipment sanitation in luncheonettes and soda fountains. As they grew and changed over the years, they became NFS International in 1990. If a product carries the NSF mark it means that the product has been tested and has proven that it meets strict public health and safety standards. Consumers can view these products as "safe." Products that carry the NSF certification are not just tested once but on a continuing basis to ensure they remain safe for the general public.
NSF51 – This is still a certification from NSF International but it is specifically for products that come into contact with food. The product has met stricter continuing standards and is approved for areas where food and drink are handled, made and processed.
UMK – (United Mehadrin Kosher) – This certification lets the consumer know that the product meets strict Kosher laws in quality and other Kosher standards and may be used in Kosher environments.
CE – This is an abbreviation for Conformite' Europeene. This is French for European Conformity. Simply put, it means the product meets European health and safety standards and may be sold on the European Marketplace.
LGA Hygiene Tested – This is another European/International certification. LGA Qualitest is an independent third party testing agency that tests and certifies that products meet European and International safety and quality guidelines. Their "niche" is microbiological regulation. They just want to make sure your countertop doesn't harbor or promote the growth of harmful bacteria.
KFQ – This is the Korean Foundation for Quality - They are an independent certification agency that promotes ISO (International Organization for Standardization) guidelines and offers continuing education on green and sustainable practices.
SGS – Societe Generale de Surveillance – French for General Society of Surveillance, and the company is headquartered in Switzerland. It has more than 90,000 employees in over 2,000 worldwide offices. Their main service is to test consumer goods and make sure they meet various health and safety standards set by governments and other standardization entities.
SCS – SCS Global Services is a neutral third party certification company based in the U.S. that provides certification in support of sustainable development.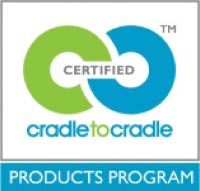 Cradle to Cradle – A Cradle to Cradle Products Innovation Institute certification lets consumers know that the company manufacturing the product is committed to sustainability, the environment and their community. Companies are graded in five categories that include Social Fairness and Water Stewardship.
Certified (B) Corporation - A (B) Corporation is a for-profit company that meets strict standards of accountability and transparency plus very high social and environmental standards as well.
Not every quartz product is certified in all of these ways. And, I am quite sure there are more. These are just most of the ones I see in my showroom. The most important ones seem to be NSF, NSF51, Greenguard and Greenguard Gold. As we become more environmentally aware of our planet and more vigilant about our health, some of these may become strong selling points. For now, I think this just keeps you from getting the deer-in-the-headlights look when someone flips the sample over and asks, "What the heck does this mean?"
Please send your thoughts on this article to Sharon Koehler at Sharon@asdrva.rocks.