Laser Products Celebrates Two Global Milestones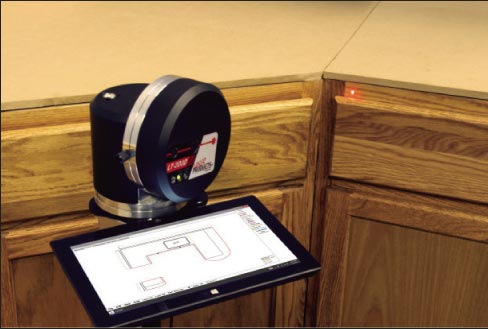 The LT 2D3D laser system: easy to program, easy to use
Laser Products Industries (LPI) has announced that the company has reached two important corporate milestones with global sales of its digital measuring systems topping 5,000 lasers and simultaneously reaching a record 3,000 customers.
"Laser Products is thrilled at its rate of expansion," said Rich Katzmann, president.
"In the past two years we have increased our sales team by 33 percent introduced a new, more powerful, more precise laser system and launched our digital solutions into the wood and glass industries. In 2018, we will be aggressively expanding our core business by launching new products and services.
Watch for more exciting announcements over the coming months."
For more than two decades, Laser Products has developed and manufactured solutions for the countertop and cabinet industries where it is the workhorse of 80 percent of the digital fabricators and has won more prestigious awards than any other system in the market.
In January 2018, CEO Dan Louis was inducted into the Kitchen and Bath Hall of Fame in recognition of his lifelong contributions to the industry.
Founded in 1994, Laser Products was recognized by Inc. Magazine as a 2017 Inc. 5000 "Fastest Growing Private Companies in America."