Laser Products Exceeds Expectations at TISE 2018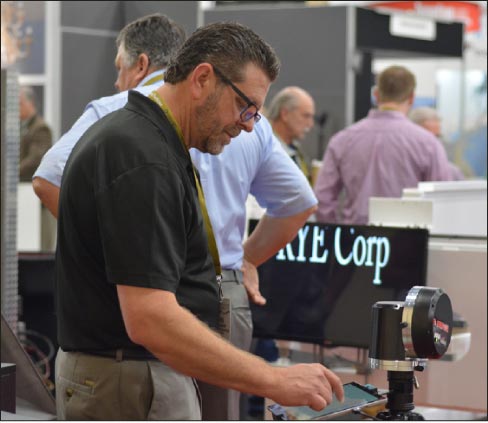 LT 2D3D laser system demo at the Braxton-Bragg booth, TISE
Laser Products Industries (LPI) announced that the TISE 2018 show recently held in Las Vegas was the most successful show in company history leading to an all-time record for sales, up 30 percent over previous years. An LPI analysis of the show determined that while the healthy economy and industry growth played a part in the increase, the most important factor was the support demonstrated by the company's partners.
"This year's TISE show was just exceptional," said Rich Katzmann, president. "Our CNC partners showed us that they really understand the importance of having an end-to-end solution for fabricators. LPI has been working to develop an exciting new product that we will be announcing at Coverings. It's an improvement that will integrate our products even better with our CNC partners and will make an enormous difference for fabricators in this industry."
Founded in 1994, Laser Products was recognized by Inc. Magazine as a 2017 Inc. 5000 "Fastest Growing Private Companies in America." and the #3 fastest growing private manufacturer in Illinois. For more information visit www.laserproductsus.com .