Mark Thomas Elliot, Longtime Superabrasive Employee is Mourned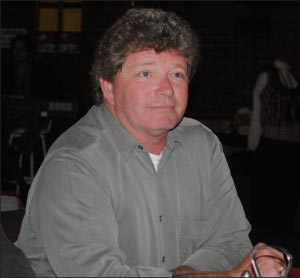 It is with deep sadness that we announce the passing of Mark Elliott, age 59, of Buford, Georgia. Mark was a longtime Superabrasive employee, and passed away Monday, March 26, surrounded by his family.
"Mark not only helped build the company but shape its character. Mark will always be remembered for his honesty, humor, and hard work ethic. We have not only lost a colleague but a dear friend. Each of us not only grieves for the untimely passing of this tremendous individual but also for the loss his family suffers," said Kiril Yorgov, Superabrasive Product Manager. "Mark Elliott will be profoundly missed by anyone fortunate enough to have met him."
Mark is survived by his wife of 12 years, Susan L. Wallace, Buford, Georgia; son, Marcus Quinn Elliott, Flowery Branch, Georgia; sisters, Becky Elliott and Wendy Sneigowski; brothers, Leonard Sneigowski and Jeff Elliott; mother-in-law, Maxine Smith Little, Buford, Georgia; brother-in-law, Smith Nolan Wallace, Buford, Georgia; and his "precious dog Chewie."
Mark was born on Sept. 26, 1958 in Toledo, Ohio. He attended the University of Toledo in Ohio and was employed by Superabrasive in Hochston, Georgia for the past 18 years.
Mr. Elliott was an avid fisherman and hockey player, and he loved Lake Lanier. Mr. Elliott was a devoted husband, father, friend, and employee at his work. "He loved his job more than sunshine. He was a rock to his family."
A Celebration of Life service was held on Tuesday, April 3, 2018, Pastor Frankie Southerland officiating. A reception was held following the service at Superabrasive, Inc. in Hochston, GA.
Memorials may be made to American Cancer Society, 804 Cherry St, Macon, GA 31201 in memory of Mark Thomas Elliott.