Keep Up
Sharon Koehler
Artistic Stone Design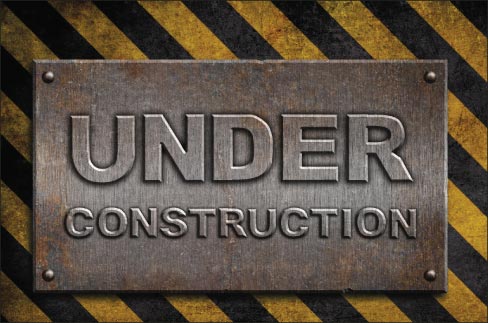 If you haven't remodeled your showroom in a while, now might be the time. You can do it one display at a time, and pay attention to trends. What do you tell customers? "In an effort to serve you better, we are remodeling our showroom with the latest trends!"
Times change. Trends change. What was hot or the next big thing 10 years ago is no longer hot or the next big thing. Who remembers when laminate was the only reasonable choice in countertop? People change. Millennials are spenders now and by 2019 they will outnumber Boomers.
The hot colors change. Remember when Hickory cabinets were big? Now the trends are white and gray. Uba Tuba has given way to Minsk and Fantasy Blue.
Finishes change. The polished finish is still in demand, but honed and leathered are big enough that the slabs come from the quarry that way, or some distributors have machines that can create those finishes if necessary. Some quartz products are even adjusting their finishes to keep up.
Styles change. When was the last time you saw a butterfly sink? The stainless steel sink is being pushed out by composite sinks and the 50/50 style is being beaten up by farm sinks, one large single bowl, and 60/40.
Product preferences change. 10 years ago, who would have thought that quartz would be such a big deal?
Times change. Are you keeping up? We humans get in ruts, are generally set in our ways, and we have comfort zones. If your comfort zone happens to be Uba Tuba with a polished finish, 4" backsplash, 50/50 stainless steel undermount sink and pencil round edge, then you have fallen behind. Don't make me drag you kicking and screaming into the here and now!
The old saying "out with the old and in with the new" comes to mind, but that isn't quite right. There will always be a place for the old standards. House flippers, landlords, some contractors and people selling their homes don't necessarily want spend money for the latest look. They are good with the old standards. This is more a case of "keep some of the old, but make room for the new."
Walk your slab yard. What do you see? Uba Tuba? Caledonia? St. Cecilia? Giallo Ornamental? Peacock? Arabesco? Why don't you see Fantasy Brown, Giallo Argento, Fantasy Blue, Minsk, Logan, Bianco Boheme, or Colonial Fantasy? There is nothing that says you can't have a mix. As you sell through some of your old, phase in some new. If you aren't sure what's hot, ask your suppliers. They will know what's selling and what's not.
Talk to your plumbing vendor reps and find out what's new in plumbing. Keep your stainless steel 50/50s, but think about some composite sinks as well. Also think about larger single bowls (those are hot in my area right now), or some other configuration that your customers are constantly talking about, like low divide sinks. What about those touch-activated faucets or possibly something in a different finish? Anybody can stock a white oval undermount vanity sink, but if vessel sinks are sneaking into your area, look into it.
Have you jumped on the quartz bandwagon yet? If you haven't, you might need to think about it. Quartz has grown tremendously in public awareness. As time goes on, more and more quartz companies and colors are coming into the limelight. People are realizing it is a good, viable alternative to natural stone. Nationwide, quartz is still the runner up to granite, but it's gaining. This may sound strange but talk to your stone suppliers about quartz. A lot of the stone distributors also carry at least one line of quartz. We use four local distributors and they all carry a line of quartz. Ask your distributors for quartz displays to put in your showroom. Prices vary widely on quartz, so make sure you do your homework.
Look at your showroom. If you haven't remodeled it in a while, now might be the time. You don't have to do it all at once. Do it one display at a time. Talk to your loyal cabinet customers. They may be willing to help you out with some displays, especially if you put their name on it. Let them help you put some trendy cabinet styles and colors in your showroom. Then you pick the tops and the paint and dive in. Remember, no old standards (unless that is what truly sells in your market). This is your opportunity to bring in fresh, new styles and colors. This is your opportunity to show your customers that you are aware that times change and you are dedicated to keeping up.
Once you are on the mission to be fresh and new, please remember to do your research on all these newfangled gadgets, gizmos and brands. That new quartz brand, what is your lead time and delivery charge? What is the warranty on that new faucet? What colors does that composite sink come in? Where does that new granite color come from, and is it available in a honed or leathered finish? Learn all you can. It may keep you from making a costly mistake. Learn all you can because the customers will ask you. Learn all you can because when you sound knowledgeable, customer confidence grows and that drives sales.
Times change. Are you keeping up?
Please send your thoughts on this article to Sharon Koehler at Sharon@asdrva.rocks.