Sims-Lohman Acquires Werthan Granite Shop in Nashville, TN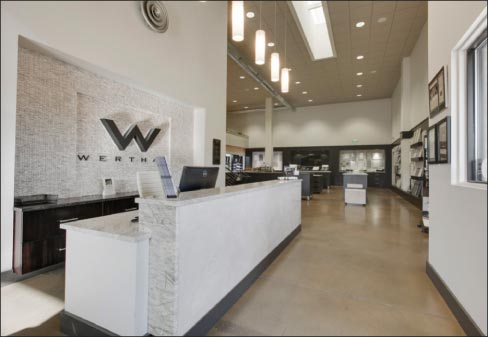 Sims-Lohman now has 20 sales showrooms in six states
Cincinnati based Sims-Lohman, the nation's largest provider of kitchen cabinets and granite and quartz countertops to building professionals, has acquired Werthan Granite in Nashville, Tennessee.
Sims-Lohman has 20 sales showroom locations across six states. They have three regional distribution centers and now, five state-of-the-art granite and quartz countertop manufacturing plants.
John Beiersdorfer, Sims-Lohman's President, said "We entered the Tennessee markets of Nashville and Knoxville and the Huntsville, Alabama market with our cabinet offerings in 2015 and have had tremendous success in growing these southern markets at a 20+ percent pace each year since. Werthan Granite provides our Southern Region a missing piece of the puzzle with a first-class granite and quartz countertop fabrication operation that can serve both our Tennessee and Alabama markets. In addition, Werthan has a solid surface operation serving commercial customers and a tile component. They have 44 employees and generated over $5 million in sales last year.
"We are very excited to welcome Werthan's team members and customers to the Sims-Lohman family."
Sims-Lohman was the 90th largest private company in Cincinnati in 2017 with 470 employees and $125 million in sales. They were named the 50th fastest growing private Cincinnati company in 2017 as well.
The Sims-Lohman approach offers a broad product selection, faster turnaround and a 'one-stop' approach for countertops and cabinets from selection through installation. They fabricate more than 15,000 granite countertops while providing the cabinetry for more than 40,000 new kitchens annually.
For more information, visit www.sims-lohman.com .