NTCA Announces Appointment of 2018's First Five Star Contractor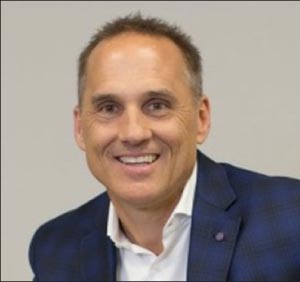 Roger Leasure, President, of Northern California Tile & Stone, is appointed NTCA's first Five Star Contractor of 2018.
The National Tile Contractors Association (NTCA), the world's largest tile contractor association, announced the acceptance of Northern California Tile & Stone Inc. (NCTS), Sacramento, California, to its Five Star Program.
Founded by president Roger Leasure, NCTS began in 2009 as a reliable subcontractor specializing in large commercial and industrial tile and stone installations. Leasure​'s vision was that the catalyst for success was a driven, trustworthy and high-level experienced team diligently ​working ​on each project regardless of size or scope. Since that time, NCTS has grown to be a major​ ​installer in Northern California, and has expanded its services throughout Nevada, as well.
In 2014, NCTS set a goal to expand via training and mentoring employees on standards, stewardship and overall ​excellence. In 2016, Leasure put additional training into practice and implemented Certified Tile Education Foundation (CTEF) programs for NCTS installers. CTEF certification is a total ​validation of industry skills and knowledge, offering training and testing essential in promoting industry-recognized proof of each and every installer's abilities. These programs effectively ensure that NCTS team members are properly trained on quality workmanship, while continually raising the bar on all quality standards.
"Becoming a Five Star Large Commercial Contractor is the culmination of many years of hard work and attention to detail by our team of Project Managers, Superintendents and most importantly our CTI Installers," stated Eric Witcher, Chief of Estimating at NCTS. "Through their dedication, we have positioned ourselves to be recognized by the NTCA with this classification. It is definitely a distinguished badge of honor, reinforcing to clients​ ​just why we are the best contractor for the job."
To obtain Five Star Contractor certification, contractors must be members of NTCA in good standing, and complete an application process that includes submitting examples of work, reviews and recommendations from peers and customers. Furthermore, they must demonstrate a proven commitment to service, quality, safety and superior job performance. Five Star Contractors are also required to certify a minimum of 10 % of their installers through the Ceramic Tile Education Foundation (CTEF) Certified Tile Installer program… or, have completed a three-year apprenticeship program approved by the Department of Labor.

NTCA is a non-profit trade association serving every segment of the industry, spearheading education for the professional installation of ceramic tile, natural stone and allied products. For more information, please contact NTCA executive director Bart Bettiga at bart@tile-assn.com, via telephone at (601) 939-2071, or visit www.tile-assn.com.