Omni Cubed® Launches the Miter-It™ Auto Kit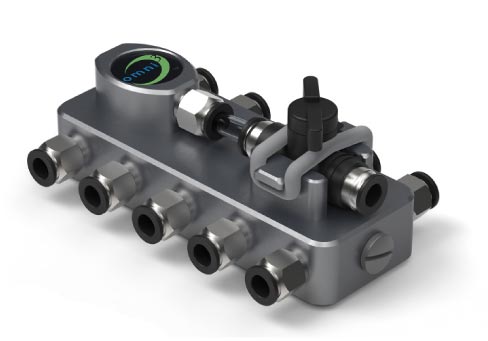 The Miter-It™ Auto Starter Kit includes two Auto Clamps, hoses and a Venturi Vacuum Generator.
As the demand for taller mitered edges continues to grow, fabricators will now be equipped to master these industry trends with Omni Cubed's all-new Miter-It™ Auto Starter Kit.
Miter-It™ Auto clamps hold drop-down edges securely in place at 90°, helping you do finished-side-up miters quickly and easily, with fewer people. How many clamps do you need? Wherever there would be a hand to hold the material, put a Miter-It™ there instead!
The Miter-It™ Auto Clamps accommodate apron pieces up to 12 inches (30 cm) and are powered by a super-efficient Venturi Vacuum Generator (included with Starter Kit or sold separately), that only uses 0.5 CFM to run. The vacuum generator maintains pressure for up to 10 Miter-It™ Auto units simultaneously, and works great with other vacuum-powered Omni Cubed products as well! Requires the use of compressed air.
Fabricators and installers can save even more time and labor by adding a few extra Miter-It™ Auto Clamps (sold individually) for working with longer designs such as islands, bars, and reception counters.

Visit omnicubed.com for more information. Available now at Braxton-Bragg. Call 800-575-4401 for details.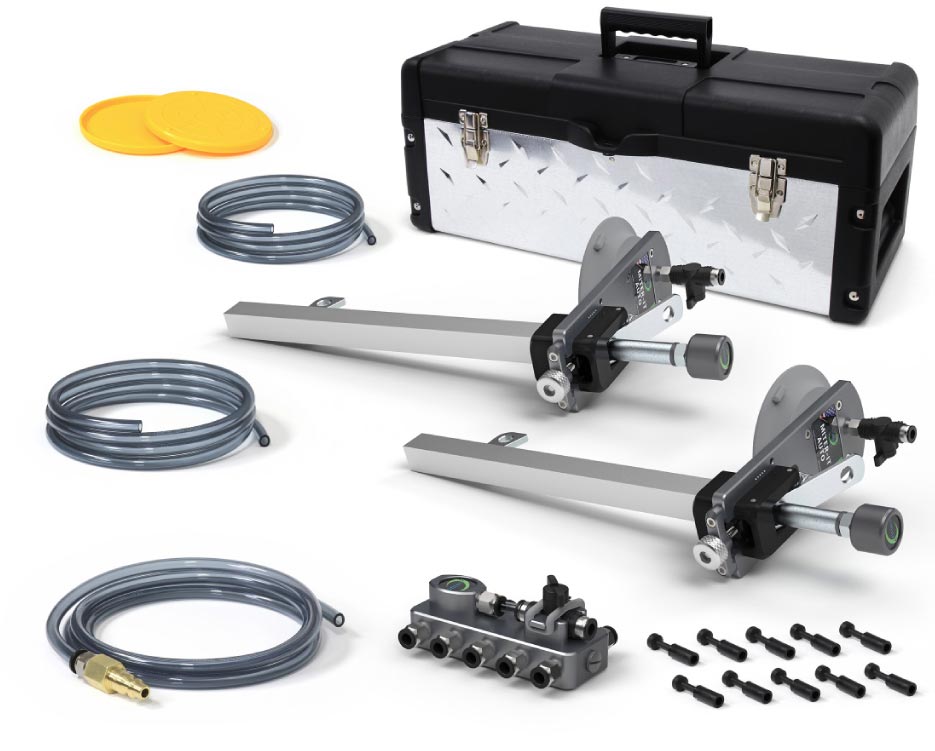 Miter-It™ Auto Clamps are also available separately. Add additional clamps to handle long projects.