West Quartz Launches Groundbreaking Colors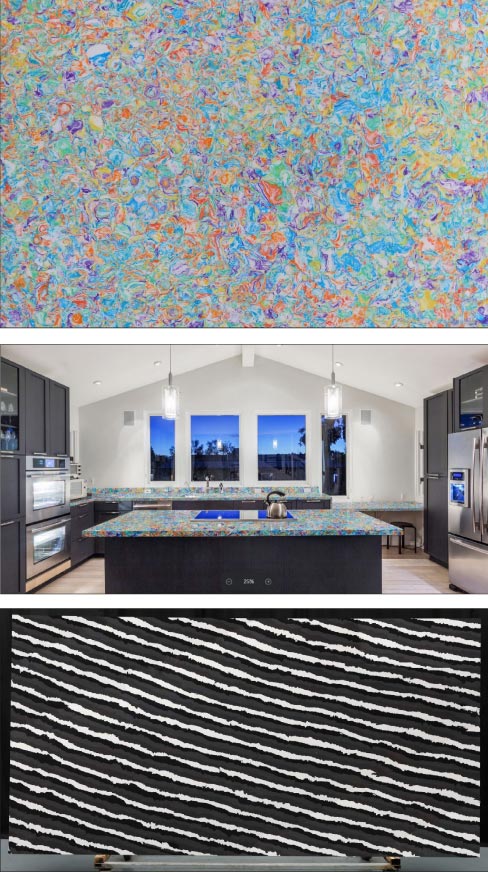 West Quartz has introduced three new one-of-a-kind colors that take their inspiration from art instead of nature. The new colors are Candy, Licorice Stripe and Deep North. In addition to offering 20 of the most popular current colors at affordable prices, West Quartz offers limited-edition selections and small batch custom designs.
Candy is the most colorful quartz on the market. Like a vibrant impressionist painting, the exciting hues of Candy will add life to any project.
Licorice Stripe has the bold striping of a modern art painting combined with the excellent performance of quartz. For the customer who is interested in a veined black and white marble, Licorice Stripe is an artistic alternative.
Deep North is quartz inspired by Asian landscape painting. With a pattern like the rolling mountains, Deep North brings a tranquil feeling to your kitchen or bath project.
Have a color or pattern idea you would like to see made into a quartz slab for your project? Contact West Quartz to make your idea a reality.
"We have the ability to produce custom colors in small batches that will fit your project needs," CEO Jason Nottestad said.
In addition to their groundbreaking new designs, West Quartz features a full palette of the most popular modern colors and patterns. All colors can be viewed at www.westquartz.com. For pricing and availability, reach out to Joe Stang at joe@westquartz.com.
Slabs are available in 2cm and 3cm, in the jumbo size of 126 inches x 63 inches.

About West Quartz
West Quartz launched into the U.S. market in 2017, backed by a decade of production experience and decades of experience in the hard surface industry. With 10 production lines and its own quartz stone quarry, West Quartz has both a large production capacity and a reliable supply of raw materials. Stock inventory colors are anchored by marble colors, but the company shines with small batch custom designs that allow more creativity. For more information, visit the showroom at 3520 Miller Road, Suite 130, Garland, TX, or go to westquartz.com, or facebook.com/westquartz.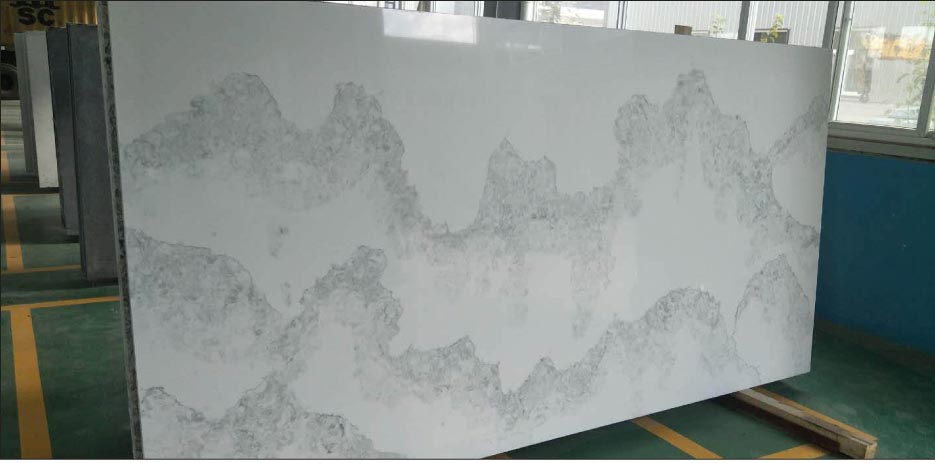 Deep North from West Quartz features a fluid, tranquil pattern. The company can create custom colors in small batches.