Select Interior Concepts Announces Acquisition of Summit Stoneworks, Expanding Operations in Texas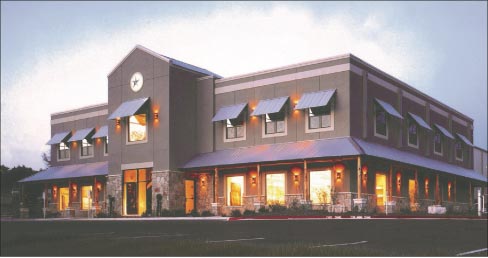 Select Interior Concepts, Inc. (NASDAQ: SIC), a diversified building products and services company focused on high-value, high-margin home interior products, has announced that it has acquired substantially all of the assets of Summit Stoneworks, LLC. Summit Stoneworks specializes in design center selections and the installation of countertops, flooring, and other products for residential and commercial applications in central Texas.
The transaction allows the company to expand its operations into the highly-attractive Austin and San Antonio, Texas markets. The acquisition increases the footprint of the company's Residential Design Services ("RDS") subsidiary to 29 locations, including 19 design centers across the United States.
"Summit Stoneworks has been building a strong business since 2006 that provides high-quality product selection and installation services to its national and local builder customers," said Kendall Hoyd, President, RDS. "We look forward to working with the Summit team and are very excited by the growth opportunities this acquisition presents for the Company."
"We are excited to join the RDS network," said Summit Stoneworks president Brandon Self. "The partnership will allow us to continue providing superior service to our customers with increased scale and additional product lines, as well as providing new, exciting opportunities for our employees."

Summit Stoneworks based in Buda, Texas, provides natural and engineered stone countertops for commercial and residential applications. Their expert team combines state of the art fabrication technology with best-in-class customer service to set Summit apart as the premiere countertop provider in Central Texas. For more information, visit www.summitstoneworks.com.

Select Interior Concepts, Inc. ("SIC" and the "Company") has been created as a holding company for the consolidation and management of companies focused on interior building products and services. Residential Design Services and Architectural Surfaces Group are two wholly-owned subsidiaries and the operating segments of SIC. For more information visit www.selectinteriorconcepts.com .

With its Headquarters in Anaheim, California, Residential Design Services has been partnering with builders since 1988, offering their homebuyers a brilliant interior design experience, while delivering outstanding quality, products, installations and service. RDS offers builders' homebuyers a wide selection of finishing products including flooring, cabinetry, wall tile and countertops, shower enclosures, finish carpentry, hardware and featured options. To learn more about RDS, visit www.resdesign.com.