Granite Empire: Four Locations and Growing
Peter Marcucci
Photos Courtesy Granite Empire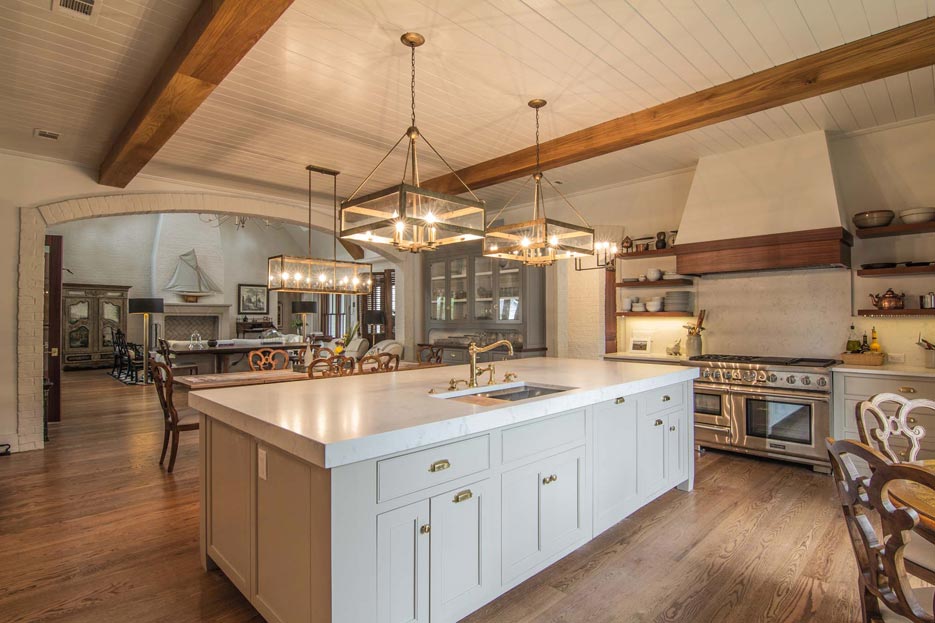 Imagine, if you will, opening the doors of a new stone business in 2008. Just to put things into perspective, it was the year that the financial institutions collapsed into the arms of the Fed and the DOW plummeted to just over 6,000 points. Adding to this chaos, just a year later, the banks quit lending. To say the least, it was a difficult time for any rational entrepreneur to even consider a new company, especially one that supplied the housing market – which at that time had flat-lined.
Difficult? Not so much, recalls Ivan Renita, owner of Granite Empire. "I came to the stone industry in 2008 when my brother, Ivan Grek and I decided to build a granite countertop company. 2008 was not a great year to start a business, but we worked hard and it turned out to be a very good year for us. We then decided to build the company a little bit bigger and hire more people to help it grow up. Then, after a few years in the same location, we decided to extend our business and give more opportunities to more employees, and by 2013 we had decided to open up other locations in eastern Tennessee."
Current locations for Granite Empire include their corporate headquarters in Nashville as well as Murfreesboro, Old Hickory and La Vergne, Tennessee. All locations feature full manufacturing capabilities as well as showrooms, while seventeen offsite showrooms service other states including Georgia and Alabama.
While a 50/50 mix sales ratio of engineered and natural stone satisfies the majority of the company's clients, cabinets supplied by sister company Cabinet Empire help to round-out sales to a demographic looking for an attractive package deal. Granite Empire clientele consists mainly of medium to upscale residential owners, designers and builders, as well as the hospitality market.
That said, all four locations have clients with lower budgets, and they form a significant part of sales. Installation of the company's hundreds of kitchens per month are all done by in-house crews at all locations. Granite Empire does not install tile themselves, but they coordinate with several local tile companies to help their clients achieve their dream kitchen design.

An Empire Built on Synchronicity
Four locations, hundreds of people on staff, and an average seven-day turnaround is one heck of a workload and responsibility. How does Renita do it without seemingly breaking a sweat?
"First, let me say this," said Renita. "I will not open a new location without people I can trust to do the job. Second, at anytime I can go to my computer and see the sales, the expenses and the profits and losses at every location. This lets me know how much money to take every month and how much to invest.
"We like to make our people happy, and they like to make me happy, and they are happy to share every receipt in our tracking program. We have extremely qualified people from sales to installation and everything in between who coordinate the day-to-day goings on. Our managers understand and help our people as well as help each other, and I understand our managers. If anyone is having a problem, they or I go to them to try and fix this problem whether it is a sales, shop, installation problem or something else."
Safety, another element in synchronicity, is paramount within all locations and vital to long term prosperity, explained Renita. "Every person has been given what they need to safely work in our shop, to deliver materials to the job sites, or to do installations. We use all the latest and best safety equipment available to us for the stone industry to keep our people and customers as safe as possible. We will try what's out there, and if we like it, we'll use it. It also depends on what state or area we are working in. Are there mountains or is flat, is there a lot of rain or a lot of snow? Even just from Nashville to Alabama, just a two hour drive, there is a difference in the weather and terrain. So we try and look for appropriate solutions."
As for their showroom visitors, the final element in Granite Empire's synchronicity, it's mostly knowing what the customer wants before they do, explained Renita. "Many of our customers don't have the vision to know how their finished kitchen or bath is going to look. This is where our state of the art interactive website really comes in handy. At home they can choose their colors and design their kitchen by themselves with just a few clicks. Even the tile and appliances. It's all there! If they choose to not use our website and to visit our showroom, our sales designers first educate them on choosing what color for their countertops and cabinets. Then, once they have a semi-final vision of what they want, we can show them the final product on our computers." Most sales, according to Renita, are perpetuated through word of mouth and advertising.
Granite Empire inventories 120 to over 200 colors of natural and engineered stone at anytime, at every location. All of their materials are purchased locally though wholesale vendors. Having this much inventory is important, said Renita. "Our customers can visualize what's possible in our showroom, then walk into our warehouse and pick out their colors. So having all colors available is key to making your customers stay with you."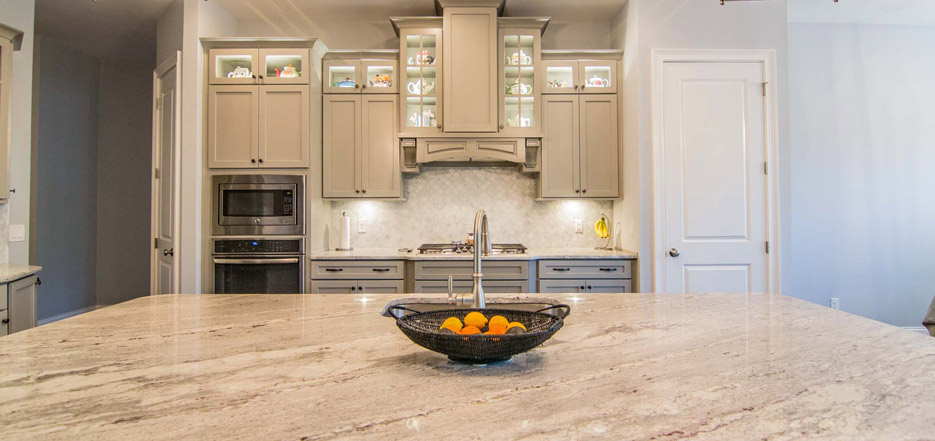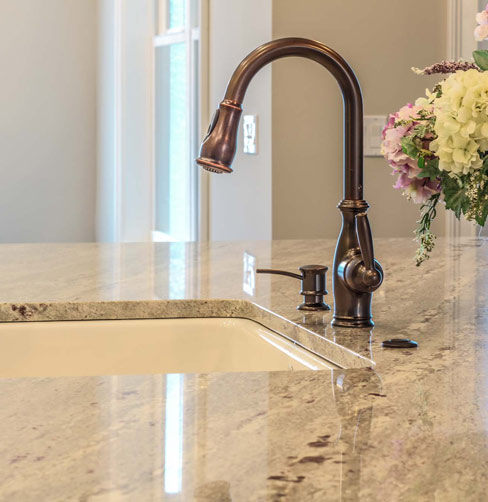 The Nuts & Bolts of Granite Empire
If you're wondering what amounts and types of machinery the company keeps in all four locations, so was I. Honestly, though, it's too much to list in this story. Suffice it to simply say that they use the latest CNCs, to robotics, and everything in between, said Renita while adding, "The biggest problem for us using computerized machinery is finding and trusting the people to operate these machines."
On the average, Granite Empire employs just over 250 people. It is these people, explained Renita, that has allowed the company to grow and flourish. "Having hard- working people that you can trust has been the biggest key to our success. Our people know how share their knowledge with others here, and we've given them the opportunity to make good money to afford a nice house, a nice car and to have a good life for themselves and their family. The other thing that is key is the way we've been able to control our quality and fast turnaround. You've got to understand that if you pay your people better than anyone else they will try very hard to make your quality better and stay with you for a long time. We pay our employees as if we were paying ourselves, and this allows us to implement our vision going forward. Most of them have been with us for a long time."

Planning the Future of Granite Empire
"We want to operate 24/7 and want higher capacity and quality, and in the near future we are planning to open two more shop locations, one being in Kentucky. Moreover, within the next five years, we plan on having a total of at least twenty-five locations, all fully loaded with CNCs and robotics. These will be big shops, mostly along the east coast, and at least 25,000 square feet, with everything under one roof. The customer will enter into a big showroom where they can view lots of kitchen and bathroom vignettes and begin making decisions. They can then walk through our slab warehouse to view at least 150 colors, and conclude by viewing our people doing hand work and our CNCs and robotics in full operation, all through a large glass wall. We've already begun this concept, and this concept is planned for all of our locations.
"One more thing: our seven-day turnaround is accomplished because we have four locations. If one location is overwhelmed, one of our other locations can pick up the slack. An example of this would be that if our Nashville facility is running out of time, our Murfreesboro facility will help. So all locations can help each other, and another big reason why we want to open up more locations over the next five years. Sometimes we go by the market trends, and sometimes we go above what the market is telling us. It is really a mix, and it all depends on the local economy and how many other companies are in that market, and by all indications our expansion into other areas is the correct choice for Granite Empire."
For more information visit Granite Empire's interactive website at www.thegraniteempire.com .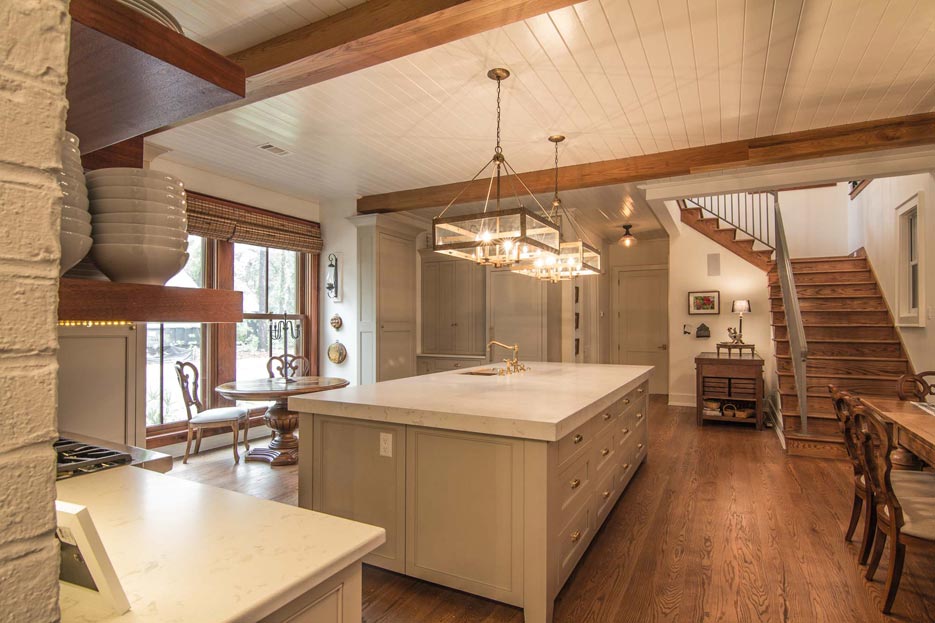 Granite Empire owner Ivan Renita: "Having hard-working people that you can trust has been the biggest key to our success. The other thing that is key is the way we've been able to control our quality and fast turnaround."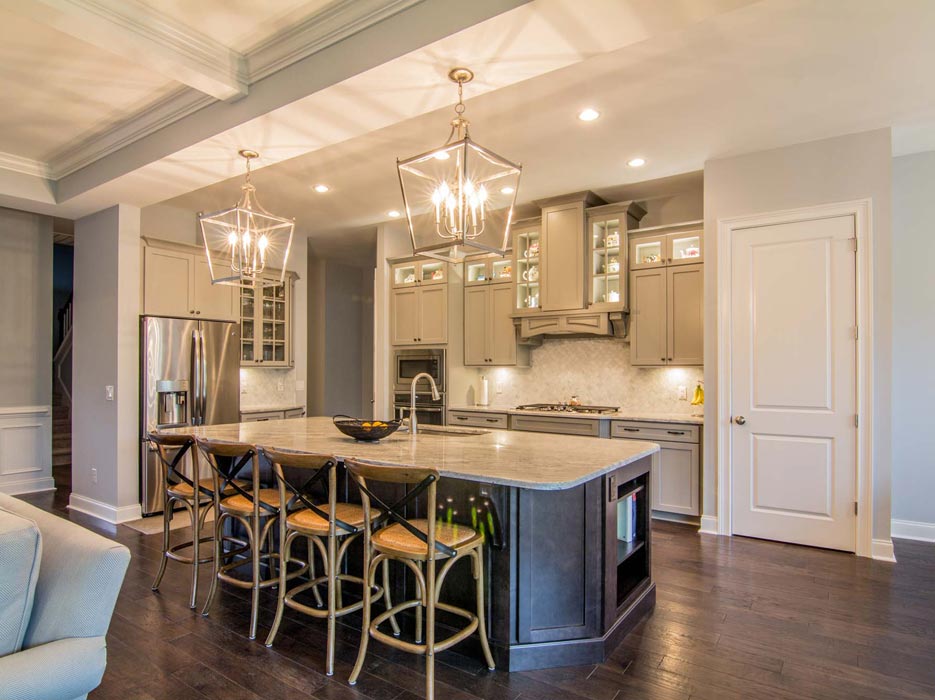 Custom cabinets frame a traditional cooking alcove, fronted by an oversize prep island and entertaining space – typical Granite Empire quality.