Chris Mackenzie Appointed Inside Sales Manager for Braxton-Bragg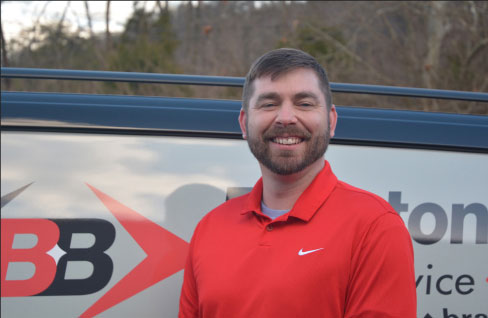 Braxton-Bragg customer sales rep. Chris McKenzie has been promoted to inside sales manager. Chris will lead the growing Braxton-Bragg inside sales team of nine customer sales reps.
Chris has been with Braxton-Bragg since 2014 and brings to the position a history of 23 years managing a sales and call center with over 100 outbound cold callers, developed training programs, and achieved significant growth for his department.
Chris is also a special account manger for outreach to the Rockhead Group members.
2019 marks the 25th year for Braxton-Bragg providing quality tooling and supplies to the stone and tile industries. There will be events throughout the year to commemorate the company founded in 1994 by Doug Slocum and partner Ron Weiler.
Braxton-Bragg has grown from a start-up to a national distributor with international ties. From floor polishing machines and powders, to diamond pads and discs, Braxton-Bragg has all you need to grind, polish and restore concrete, stone or tile floors. For more information on the company or their products visit their redesigned website www.braxton-bragg.com .