Stone Interiors Employee Mark Blanda Jr. Awarded Stone Scholarship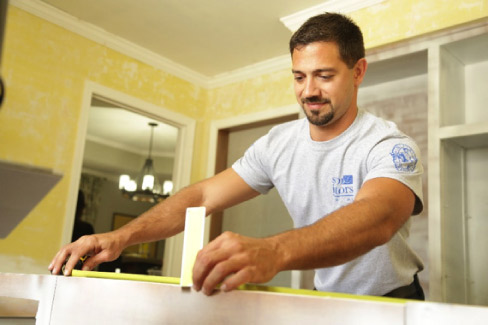 Mark Blanda, Jr., Sales Representative at Stone Interiors
Stone Interiors, a countertop fabrication company based out of Loxley, Alabama, has been around for over 20 years. And Sales Representative Mark Blanda, Jr. has been with them nearly as long.
Mark has been a member of the Stone Interiors family since he was a kid. He grew up watching his father (who also worked for Stone Interiors) construct monuments, commercial buildings, and just about anything that had to do with granite.
This year, Mark, Jr. won an internal company competition, getting him an all-expenses-paid trip to one of the largest industry conventions in the country. The contest had employees coming up with a creative solution to a challenge that they identified within the business. Mark Jr.'s submission dealt with minimizing equipment downtime by storing backup parts and conducting regular maintenance for key machinery and equipment used in the shop.
Even before he was an official employee, all of Mark's school projects had to do with stone and construction. As a senior in high school he started officially working for Stone Interiors, cutting samples and taking care of odd jobs. Since then, Mark has successfully navigated through various positions in the shop and office. He's had a hand in just about every aspect of the stone business, including fabrication, CAD, and data input.
But Mark says he's found his calling in sales. "I love interacting with people, and seeing the space both before and after we beautify it. I take pride in knowing what we've accomplished for our customers."
Thanks to his winning submission, Mark, Jr. will be joining Stone Interiors executives on a trip to Coverings: The Global Tile and Stone Experience in Orlando, Florida, April 2019.