Polycor's Living Monuments Project
Steven Schrenk
Polycor
Photos © Stacy Pearsall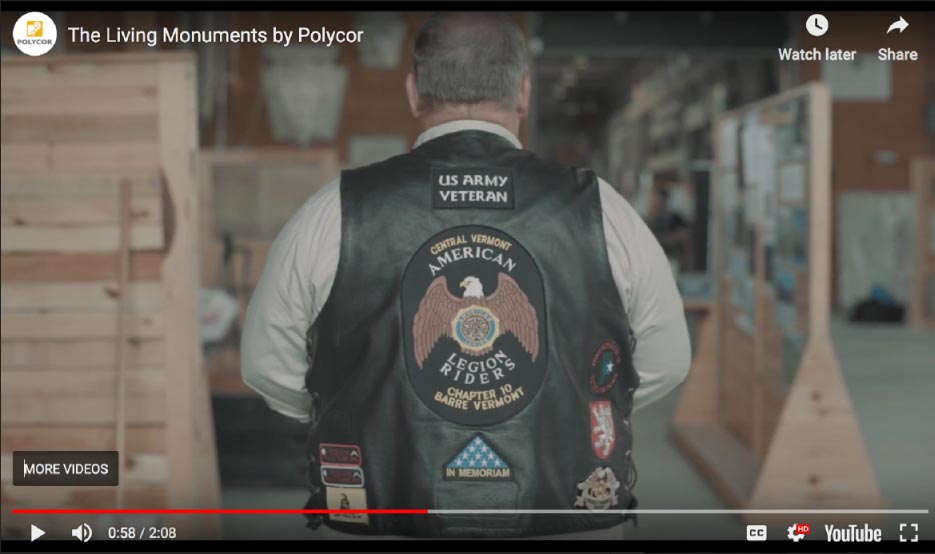 Photographer Stacy Pearsall's creative vision celebrates the commitment and generosity of the men and women who dedicated their lives to America.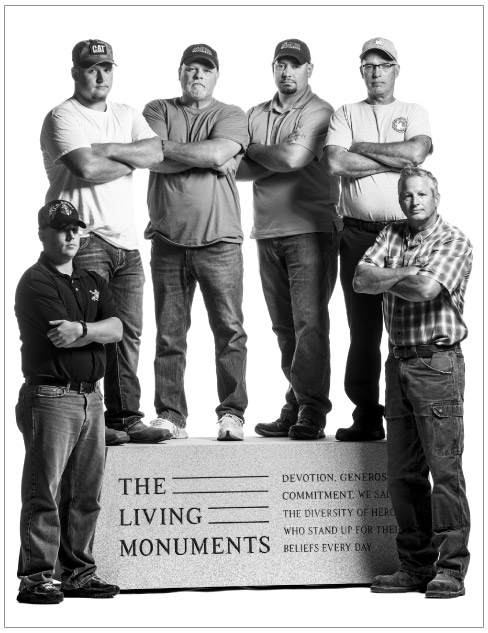 Above: The inscription reads: "THE LIVING MONUMENTS DEVOTION. GENEROSITY. COMMITMENT. WE SALUTE THE DIVERSITY OF HEROES WHO STAND UP FOR THEIR BELIEFS EVERY DAY."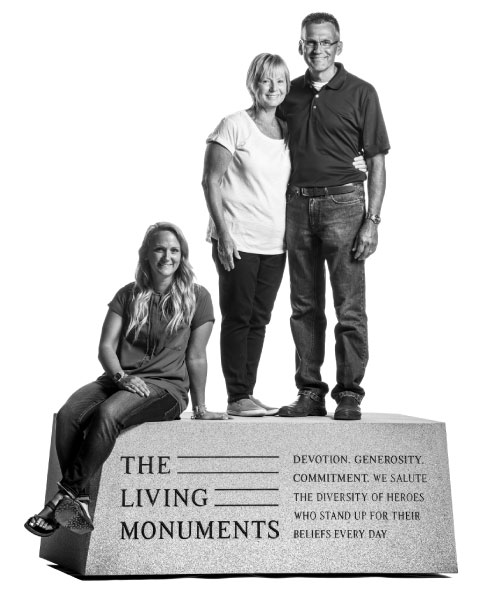 Above: Individual and group portraits of the Polycor vets used the monument block as both a podium and a common identifying theme for the project. Some 60 veterans are employed by Polycor, at different locations around the U.S. .
At Polycor, we share the same values of our military veterans: devotion, generosity, commitment, and last year we had an opportunity to create a monument in honor of these men and women and their values.
We were proud to collaborate with the renowned American photographer Stacy Pearsall on The Veterans Portrait Project with 'The Living Monuments' campaign, to honor and celebrate the courage and devotion of our veteran employees - while they're very much alive.
"Polycor employs almost 60 veterans in the US. When we saw Stacy's work, we wanted to do something to thank them for their service and so, quite naturally, we thought of a stone monument," Perus said. "We often commemorate the veterans who have lost their lives at war, but those who have fought for this beautiful country and survived are often forgotten."
Polycor's campaign included exclusive behind-the-scenes video footage, interviews, portraits and heartwarming content that it will continue to share on social media through June 2019.
"My process is to capture organic poses that are natural to the individuals and who they are," Pearsall said. "My goal is to continue to raise awareness for veterans in our communities and to keep them at the forefront of people's minds."
The monument serves as both an independent marker as well as a podium upon which individuals can stand.
The monument will be installed after Thanksgiving 2019 in the Rock of Ages Visitors' Center in Barre, Vermont – a Polycor subsidiary – where guests can view the video of the collaboration as well as the iconic images.

For more information on the project, and links to a short video documenting Pearsall's process of photographing the veterans, visit the website https://blog.polycor.com/together-we-build-landmarks-for-humanity .

The Veterans Portrait Project captures portraits and stories throughout the U.S. with the aim of raising awareness for the veteran community through digital media and print exhibits nationwide.
For more information, visit their website www.veteransportraitproject.com or follow their social media profiles on Facebook, Twitter and Instagram.