Park Industries TISE Recap
Excitement rang through the Mandalay Bay Convention Center in Las Vegas as thousands of fabricators, builders and designers filled the building for the 2019 International Surface Event. Park Industries' booth welcomed many visitors while displaying the fierce SABERjet™ CNC SawJet and the mighty TITAN® CNC Router.

For the second year in a row, Park Industries® was named Vero Software's Global Reseller of the Year. Park experienced good attendance at the presentations held daily it its booth.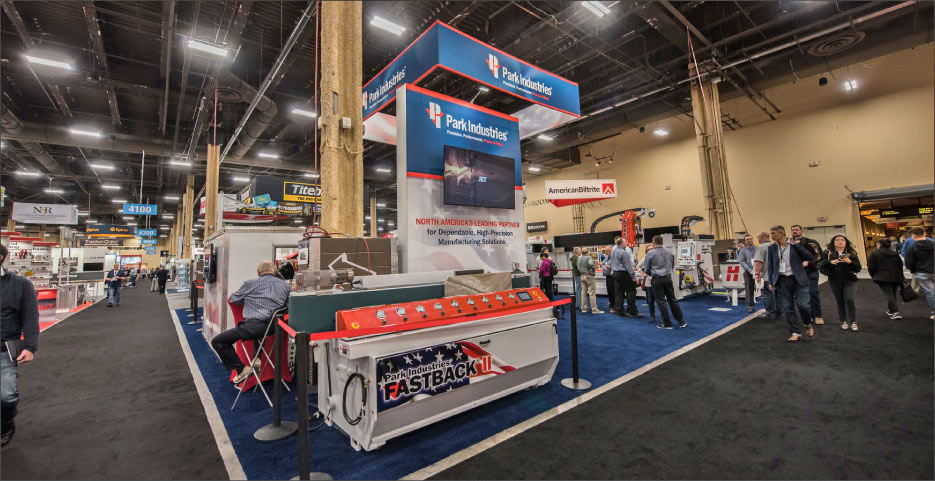 Park Industries® enhanced the TISE experience with In Booth Presentations throughout the show. Park Industries® held five to seven presentations each day covering topics ranging from business strategy to financing, to programming demonstrations. Attendees enjoyed the chance to view live presentations and network in booth #3825.
In other news, Park Industries® was named '2018 Global Reseller of the Year'
Vero Software presented the Number 1 Global Reseller Award to Park Industries® for the second consecutive year in a row. Vero Software is a world leader in CAD CAM software development producing world-renowned brands including Alphacam. Park Industries® is the largest distributor of Alphacam in the world. Park Industries® is honored to have been awarded with recognition of this achievement.
For information, visit www.parkindustries.com.