InnoChem LLC Announces Expansion to New Headquarters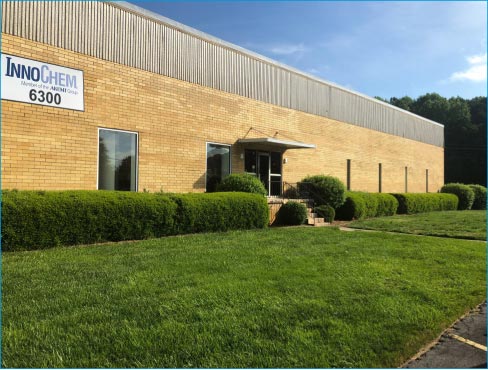 New Atlanta, GA headquarters, InnoChem, LLC
InnoChem, LLC, a specialty chemical manufacturer and supplier to the countertop, stone, tile, panel and construction industries announces it is moving its headquarters to a new, larger space in Atlanta, GA to accommodate continued business growth. InnoChem LLC manufactures the KBond adhesives and color pigments and represents the Akemi products in North America.
InnoChem LLC, which celebrated its tenth-year of business and partnership with Akemi GmbH in 2019, will leverage its new manufacturing and office space to provide expanded services for its clients while providing new internal operational efficiencies. The new facility also will provide InnoChem LLC with improved, state-of-the-art manufacturing processes and supply chain to facilitate improved efficiencies while providing the company with further room for growth.
"We're truly happy and excited to relocate to our new manufacturing space in Atlanta, GA," said Andrew Landis, Vice President and Sales Director of InnoChem LLC.
"We're especially pleased to be able to move into a new building with significantly more space while remaining in our home city of Atlanta, GA. More than anything, this move represents our continued ironclad commitment to serving our clients and helping them foster business growth through effective manufacturing, training, and representation of our product lines."

The new facility address for InnoChem LLC is:
6300 Button Gwinnett Drive, Atlanta, GA 30340
Phone: 770-409-8789
Email: info@innochemllc.com .

Through its first decade in business, InnoChem LLC continues its focus on serving our various business markets ranging from natural stone, porcelain panel, tile, quartz, solid surface, countertop, and construction. InnoChem LLC in partnership with Akemi GmbH will continue to service and expand its product range into these markets.

About InnoChem LLC
InnoChem LLC, founded in 2009, is a partnership with Akemi GmbH of Nuremberg, Germany. This partnership allows InnoChem to maximize the performance of their people, manufacturing processes and source the latest chemical technology for its products.
InnoChem's product lines include KBond adhesives and color pigments, Akemi adhesives, Akemi Care and maintenance products and Revolution Stone sealer products. InnoChem's mission is to partner with the best distributors in each market to improve their business performance with the KBond and Akemi products through effective training, quality and market needs.
For more information about InnoChem LLC, visit: www.innochemllc.com .