Blick Introduces Vanity Sink Suction Cup Set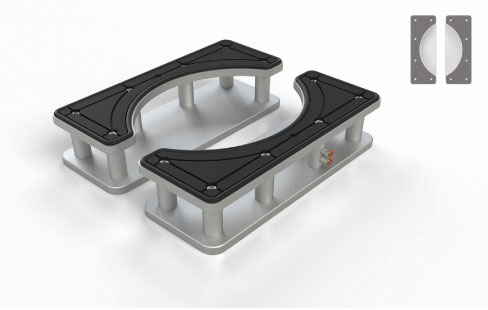 The Blick Sink Suction Cup set is designed for vanity top production.
If you are having problems holding vanity tops, Blick has the solution.
Easy to set up, the Vanity Sink Suction Cup Set is designed around the industry's most popular sinks (Kohler 2209, 2210, 2211).
With its symmetrical design, the cups can be used on both sides of the sink bowl to hold the workpiece firmly in place.
This cup can also be custom made at any height and is available in most popular fitting sizes.

For more information on blick suction cups, visit the Blick website at www.blickindustries.com .
Contact their authorized reseller Braxton-Bragg at 800-575-4401, or www.braxton-bragg.com .