LPI Grows Its Sales and Customer Service Teams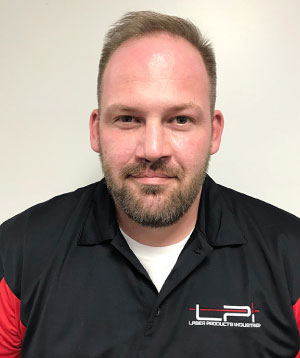 Ryan McMasters,
LPI Regional Sales Manager, East Central territory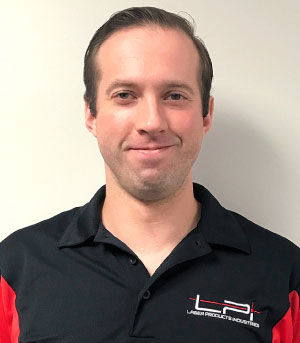 Vince Strelow,
New LPI Training Specialist
LPI has announced the hiring of Ryan McMasters to the role of regional sales manager for the East Central territory and the promotion of Vincent Strelow from service technician to training specialist.
Covering the states of Ohio, Virginia, Pennsylvania, West Virginia, Delaware, Maryland, and the District of Columbia, McMasters joins the company with a wealth of stone-industry experience having previously worked at Sims-Lohman and Battista Granite in Ohio. Previous roles and responsibilities with these companies have ranged from templating and designing to overseeing production and installation.
"We're thrilled to have found someone with Ryan's experience not only with our product but the industry as a whole," said Kevin Yeh, director of sales and marketing for LPI. "This experience allows Ryan to onboard quickly and begin calling on and servicing our customers immediately."
Following the addition of McMasters, LPI strengthened its training department even further with the promotion of Vincent Strelow to training specialist. An 8-year Army veteran, Strelow worked on LT-55 and LT-2D3D units as an LPI service technician for the last two years.
"Vince was a natural fit for our production and service departments due to his extensive background in operating and servicing industrial machinery," said Rich Katzmann, president of LPI. "Two years later, his commitment to excellence in everything he does, combined with his experience with training operators and other service technicians on mechanical equipment, made it an easy decision to promote him to work with and train our growing customer base."
Both personnel moves are effective immediately as the company continues to expand its sales and customer service teams to support the growing demand for the company's popular LT-2D3D Laser Templator.

Celebrating its 25th anniversary, LPI develops laser measuring equipment and technology solutions for various industries, including countertop, cabinet, glass and construction. LPI has sold over 6,000 lasers to more than 3,000 companies in over 35 countries.
LPI products are made in the USA with some imported components, and used by both the world's leading automated fabricators, as well as smaller, manual shops. LPI has earned a spot on the Inc. Magazine Inc. 5,000 "Fastest Growing Private Companies in America" in 2017 and 2018, and as one of the top 10 fastest-growing private manufacturers in Illinois.