Braxton-Bragg Sponsors Summer Fun for Special Needs Adults at Helping Hands Camp
Braxton-Bragg continues its pledge of 25 good deeds for 25 years in business, sending a camper to Helping Hands Camp through First Baptist Concord in Knoxville, Tennessee.
The Helping Hands program is taking 16 adults with special needs, and seven caregivers for a fun- filled week away at camp, through generous donations. The camp provides respite for the parents and families for the week.
"For the young adult attending, it is an opportunity to do things that they are often told they cannot do," said Helping Hands Ministry Coordinator, Mrs. Diane Knudsen. "With the help of many volunteers, camp activities are possible for all, regardless of their abilities. It is everyone's favorite week of the year."
"Sending someone to Helping Hands Camp is a small way that we can help them have a great week of fun, and accomplishment," said Braxton-Bragg CEO Rick Stimac. "We are honored to be a part of this program, and make a difference for a camper."
Helping Hands is a yearlong weekday ministry for adults with special needs. The group works to improve or maintain life skills and does so by volunteering at many places around town, and at their home base of First Baptist Concord. Helping Hands strives to find everyone's ability, and allow that to be used to feel a productive part of our greater community. They always need volunteers at the annual camp, and for ministry activities.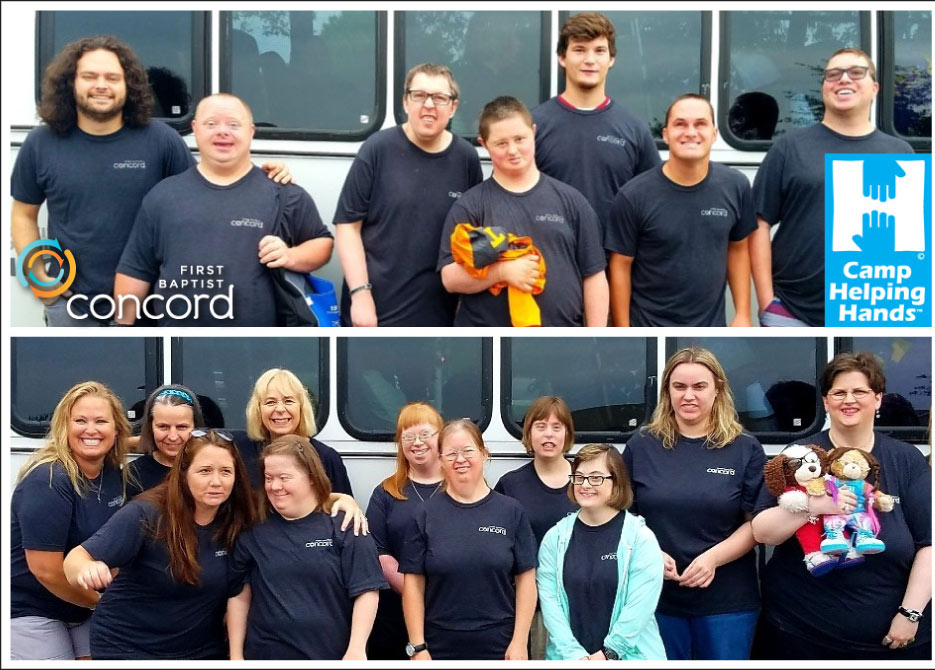 Camp Helping Hands participants and caregivers prepare to embark on a fun-filled week of challenges and growth.

For more information, email Diane at dknudsen@fbconcord.org, call 865.672.1445, or visit fbconcord.org/ministries/special-needs/36/.

For 25 years Braxton-Bragg's philosophy has been to offer exceptional products and first-class service to its partners in the stone, tile and concrete industries. For more info on their 25 Good Deeds projects, visit braxton-bragg.com and facebook.com/braxtonbraggllc.