Omni Cubed Announces Product Updates and New Kung Fu Tape™
Omni Cubed is excited to announce the release of updated Sink Hole Saver™ products.
All Sink Hole Saver™ products now have a "v" added to their names. This "v" represents the version number and indicates the model number.

Sink Hole Saver™ Auto and Manual v6 Improvements
The v6 Sink Hole Savers now feature a lighter, yet stronger, aluminum rail — providing extra stability. Omni Cubed also increased the size of their proprietary, non-marking rubber cups from 5 inches to 6 inches. These cups utilize a triple vacuum seal and an enhanced concave design that allows them to hold on tight to both heavily textured stone and porous surfaces better than ever before. Both the Auto and Manual come in two lengths: 4 foot and 7 foot.

The Sink Hole Saver™ Auto v6 also features a brand new, powerful VMP750 suction pump, with a built in rechargeable battery pack that's able to provide up to 5 hours of battery life.

Sink Hole Saver™ Slider Auto and Manual v6
The Sink Hole Saver™ Slider v6 further customizes your countertop reinforcement options. This adjustable slider extends from 51 inches to 90 inches to fit nearly any slab or difficult job! The slider now comes in both a Manual and Auto version.

Sink Hole Saver™ Edge v3
The Sink Hole Saver™ Edge v3 comes in the same three sizes as before: 4 foot, 6 foot and 8 foot. The only difference is a name and pricing change. All features of the Edge, like the mechanical clamps, and non-marking rubber bumpers, will remain the same.
The Sink Hole Saver now features 6 inch non-marking rubber suction cups, and the Auto version 6 includes a more powerful suction pump.


KUNG FU Tape™
Omni Cubed now offers Kung Fu Tape™, a product designed with the needs of fabricators in mind.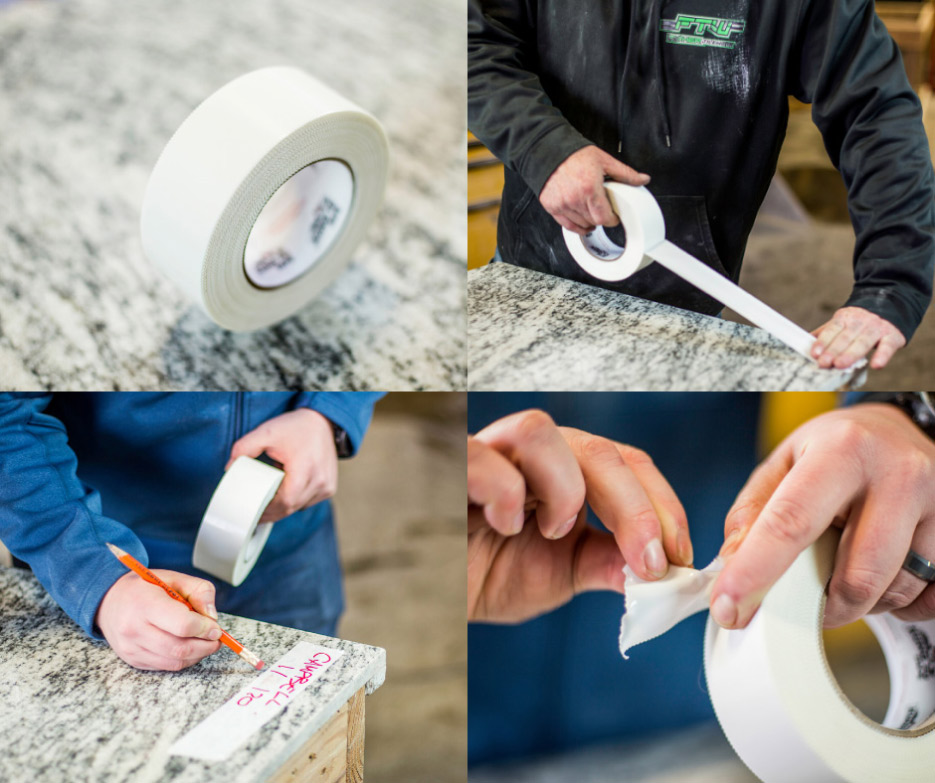 New, multifunction Kung Fu™ fabrication tape.
Unlike other construction tapes, Kung Fu Tape™ won't leave a sticky, gummy, tacky, hard-to-remove residue on your stone. It also won't bleed into the pores of the stone or epoxy, and can be cleanly removed for up to 10 days after application, saving your customer from the pains of scraping and cleaning their stone, and saving stone workers valuable time!
Kung Fu Tape™ offers:
No Residue/Clean Removal
Strong Backing
Safe on Sensitive Materials
Stretchy – Holds Seams Tight
Easy-to-Tear Edges
Non-Marking
Waterproof

For more information on these new Omni Cubed products, visit www.omnicubed.com .