Kitchen Tiles & Countertops "Made in Margraf" are Delights in Marble
The kitchen is one of the rooms in a home where people spend the most time. It's a place where people meet and share: a household "workshop" for the creation of culinary specialties. Its perfect balance of functionality, technology and visual appeal can be given a unique twist by peerlessly exclusive finishes and materials, such as Margraf marble and natural stone.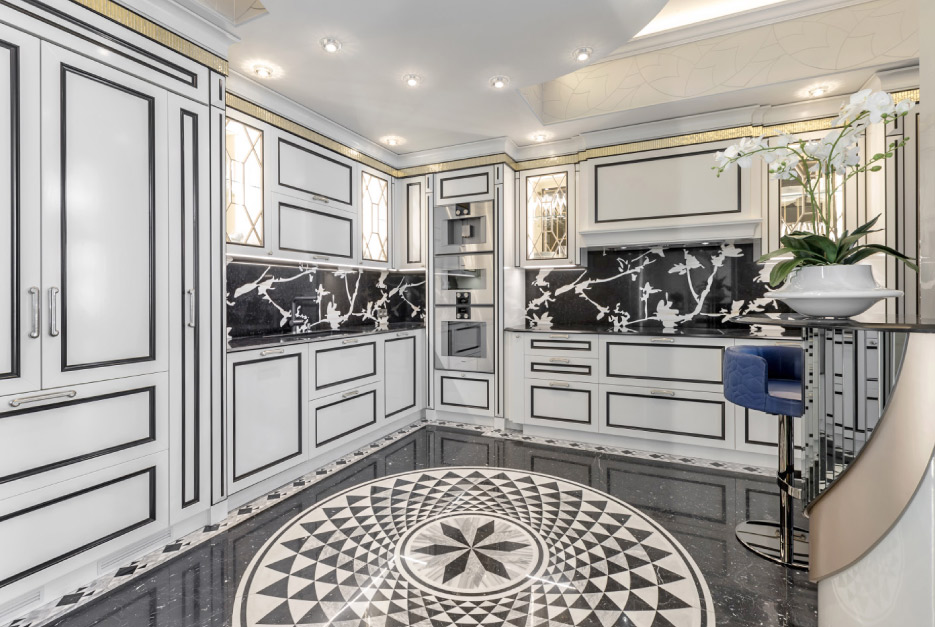 Above: Polished, inlaid kitchen worktop and wall: Nero Marquinia, Bianco Carrara. Polished, inlaid flooring: Nero Marquinia, Bianco Carrara, Bardiglio Imperiale, and Striato Olimpico.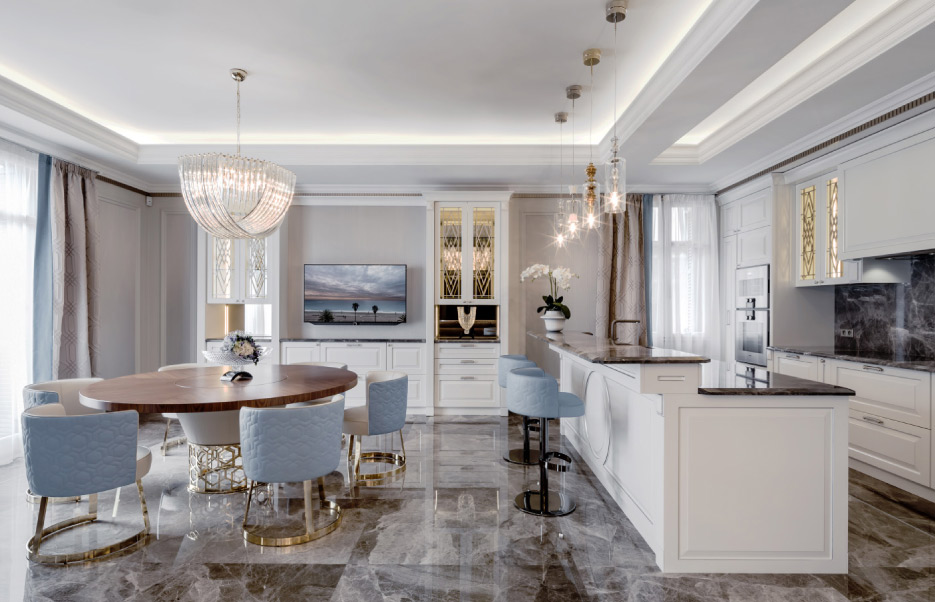 Above: Kitchen worktop, flooring and full height backsplash in polished Monaco Lucido.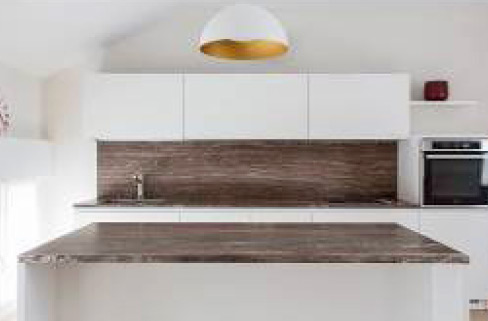 Above: Kitchen counter and worktop in Brushed Travertino Noce
Marble is the quintessential natural material. No two pieces are the same and its value increases over time. Extremely hygienic and easy to clean, it can be used for numerous purposes, ranging from worktops and sinks to wall and floor tiles. These qualities mean that marble is increasingly popular with architects all over the world, who use it in prestigious residential complexes, villas and private homes.
With its unique veins and shades of colour, Margraf marble is extremely distinctive. Its exceptional beauty can enhance any location and add an individually tailored touch for the most refined and exacting clients, among whom superior Italian materials are in ever greater demand.
Margraf can cater to all needs with its wide range of materials for classic and contemporary kitchens.
Thanks to the technology behind its cutting-edge quarrying and processing machinery and systems, Margraf can supply a broad selection of marble types, colors, thicknesses and finishes.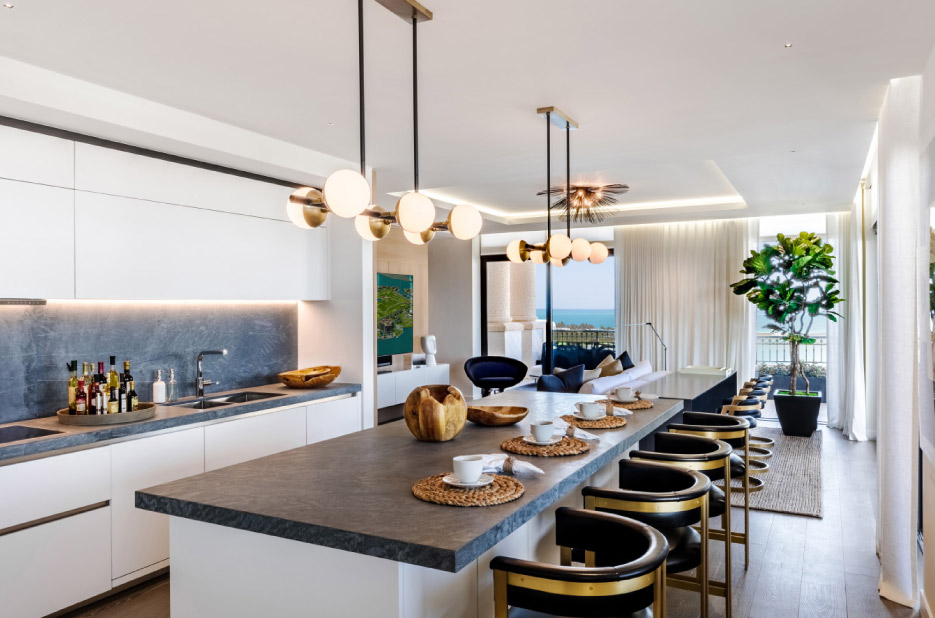 Above: Kitchen counter and worktop: Honed Pietra Ollare
Margraf's story (former Industria Marmi Vicentini) started in Chiampo (province of Vicenza) in 1906. Today, after more than a century, Margraf owes its worldwide ,established reputation to its skillful extraction of marble and the ability to transform it into finished, polished slabs or tiny tiles, and to provide a huge array of precious materials and excellent products for building construction and architecture, from of inner and external walls cladding, to interior design items, to bathroom and kitchen decoration.

For more information, visit www.margraf.it and www.facebook.com/margraf.industriamarmivicentini .