Arley's Tenth Annual Tile & Stone Expo, June 12th, Slated to Be the Best Ever
Arley Wholesale, Inc., a family-owned, third generation wholesale supplier of ceramic, porcelain, stone, glass mosaic tiles and installation materials, will host its Tenth Annual Arley Wholesale Tile & Stone Exposition on Tuesday, June 12, 2012.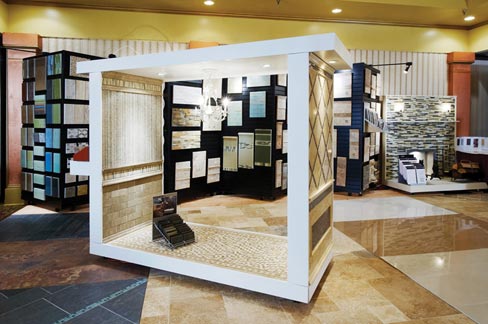 Taking place at the classic Radisson Lackawanna Station Hotel in Scranton, Pennsylvania, the Expo opens at 10 a.m. and winds down around 5 p.m. on Tuesday evening, closing out a three-day celebration that includes the hugely popular Arley Golf Classic on Monday.
Chuck Boettcher of Best Plumbing, Tile & Stone of Somers, NY, an Arley customer for many years who has attended this celebration since its inception, stated, "With the exception of one year, I've been to all of these Arley events. I wouldn't miss this once-a-year celebration for anything. Quite frankly, companies with showrooms such as ours can see great new tile and stone materials firsthand. We know that what is on display represents materials we can easily obtain… and, that the professionals at Arley have thoroughly checked out.
"The research Arley puts into these products saves us a lot of time and energy in making our selections. Over the years, we've come to trust Arley's judgment regarding products that are market-ready.
"Furthermore," continued Boettcher, "We get the opportunity to meet with manufacturers one-on-one. At larger trade events such as Surfaces or Coverings, these people are always mobbed and just don't have a lot of time to spend with companies such as ours.
"Arley provides a venue that allows us to get to know these suppliers at a higher level. And, because many of the guests from around the country work for companies not unlike ours, the networking aspect allows us to glean some worthwhile ideas from peers."
With 30-plus leading tile and stone manufacturers on-site presenting over 100 individually labeled installed floorboards, over 100 concept boards, 70 grouted panel sets, multiple vignettes and much more, Arley's event has become a time and cost-saving alternative to long national expositions. Arley Wholesale extends its invitation to store owners, architects, interior designers, specification professionals, builders and contractors looking to browse and specify the very latest styles and trends in tile and stone.
Stefano Rabaioli, Vice President of Sales & Marketing, Florim USA, stated, "There are many benefits the Arley Wholesale Exposition offers that are very unique. For example, at the larger shows in which we exhibit, many times customers and prospects come in to see prototypes we've brought. Whereas this is a necessary process, from the time they first see these offerings to the moment the final product is launched and then available, it can take more than just a few months.
On the other hand, the Arley event allows us to showcase products that are in production and in many cases (along with all merchandising) also readily available. An added value is that we get to meet Arley's customers face-to-face, which gives us great insight as to what they want, what they need to sell these materials… and, much more.
"In today's economy," continued Rabaioli, "many retailers have had to cut back their expenses and stop attending the bigger national shows. Arley's Exposition allows them to see the latest tile products and meet producers in a relaxed yet very professional setting. Everyone wins!"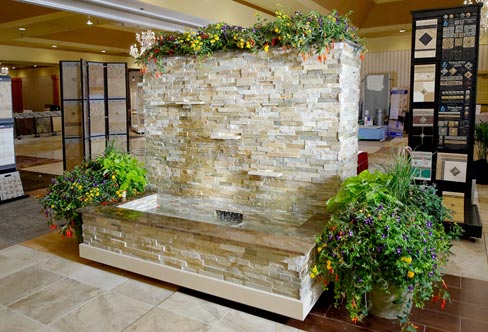 Scott Levy, Executive Vice President of Operations for Arley Wholesale has seen his firm's annual event become more and more helpful to its clientele each year. "Sure, we want to move product and in doing so, drive revenue," he declared. "Anyone would want that. However, we know that if we don't help our customers become more successful, if we don't give them highly-researched, great tile and stone materials and back up those products with strong merchandising tools and marketing ideas, we all lose. We cannot allow that to happen. That's why our annual event offers them so many benefits and strategic ways to enhance their sales."
Levy went on to say that his firm's event is the "only specialized trade show offering products which are either in stock or on their way to be inventoried. Retailers, for example, aren't forced to import and then inventory for large containers of tile and stone. They have the option to select the latest products delivered by truck, and in most occasions, on the road the next day."
Attendees of the Arley Expo will see new, finished merchandising displays and a multitude of design ideas in various forms that will be ideal for their showrooms. "Additionally," Levy said, "We've established fantastic pricing and incredibly expedient delivery programs for our customers. Because they will be able to meet directly with factory representatives, they will be able to get the best possible information about each respective product being shown at the Expo. What this means is that buying decisions that could take months after meetings at the larger, national trade shows, can actually be consummated right at our event."
For the last three years, a strong contingency of the national media has elected to attend the Arley Trade Exposition, as well. "This is real world marketing," concluded Levy. "There is a lot of good product and industry news right at our event for the media. And, many national and international companies who benefit by advertising in their respective media vehicles will be in attendance. We agree 100 percent with Stefano Rabaioli of Florim USA when he states, 'everyone wins.'"
David Lowe, Arley's Vice President of Sales who presides as Master of Ceremonies during the Sunday night Dinner Celebration, summed it all up by declaring, "Yes, everyone wins… and everyone has fun. In this day and age, who could ask for anything more?"
For more information, please contact Terry Ford at Arley Wholesale 800-233-2107 or email arleyclassic@arleywholesale.com.
Family-owned for three generations, Arley Wholesale remains the tile and stone supplier of choice by providing exceptional customer service, selection and stability to its customers. Contact Arley Wholesale, Inc. 700 North South Road, Scranton, PA 18504. Call 800-233-4107 or go online at www.arleywholesale.com.