NTCA Announces Five-Star Contractor Projects of the Year Winners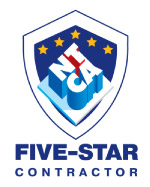 The National Tile Contractors Association recently announced its 2020 NTCA Five-Star Contractor Project of the Year winners. Seven winners were named – Grand Prize, and Achievement of Excellence in Residential, Commercial and Commercial Elite (projects over $1 million) categories, and one People's Choice winner selected by popular vote.
Judges included Consultant Dave Gobis; Richard Goldberg, Professional Consultants International; and Kent Klaser, Tile & Stone Consultants. The criteria included scope, complexity, technical soundness, online voting (People's Choice award), and presentation.
Winners will receive a trophy or a plaque to honor their achievement plus celebration of their accomplishment in social media, as well as with expanded coverage on NTCA's print and digital platforms.

Residential Grand Prize
This project also won the 2020 Coverings Installation & Design (CID) Award for Residential Tile Installation. Heritage Marble and Tile installed intricate custom glass mosaic tile by Sicis, and handmade ceramic Pratt and Larson stars onto a Moroccan style gunite grotto shell after floating the walls with mud to meet the tolerances that would accept glass mosaic. When it turned out that the shell did not follow landscape architect's calculations for the precise placement of the mosaic, the contractor made adjustments on site, hand setting the pattern to avoid re-ordering Sicis mosaic from Italy and delaying the project.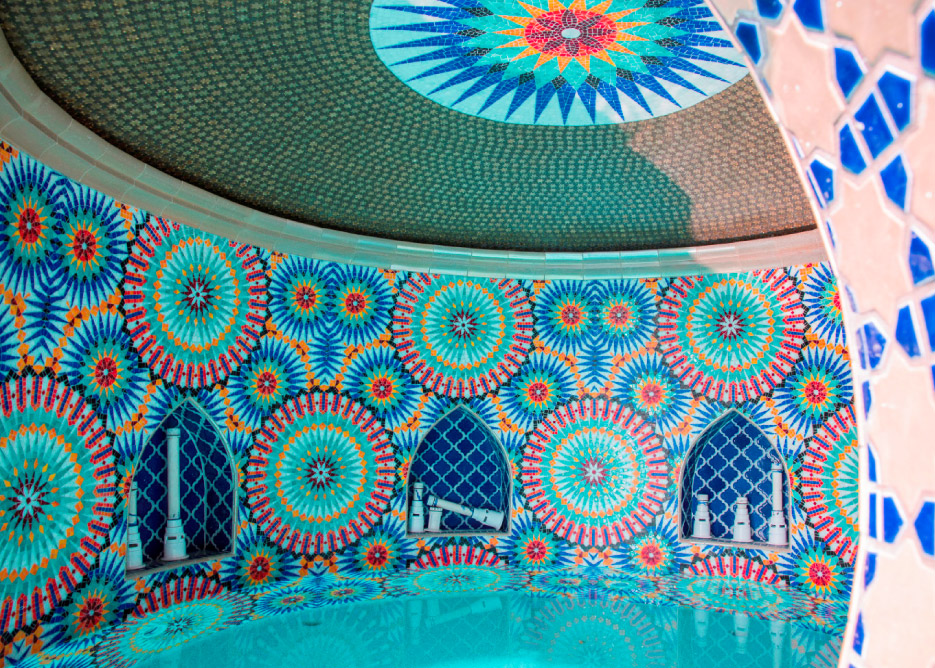 Residential Grand Prize: Heritage Marble & Tile, Mill Valley, California
The Ultimate Grotto, Corte Madera, California
Residential Achievement of Excellence
Boatman and Magnani, Inc., installed tile and stone in the interior and on the exterior of this private residence. 1 cm travertine in a French Pattern graced the basement and first floor levels over a radiant floor heating system. The project included eight uniquely-designed and detailed bathrooms plus a stunning Master Bath featuring vein-matched Magnum Gold Marble slabs.
The contractor fabricated and installed the natural stone and quartz elements for the kitchen perimeter tops and islands, as well as other select areas in the home. Random-sized split-faced Texas Cream Limestone wall veneer graced the exterior, as well as many other custom elements.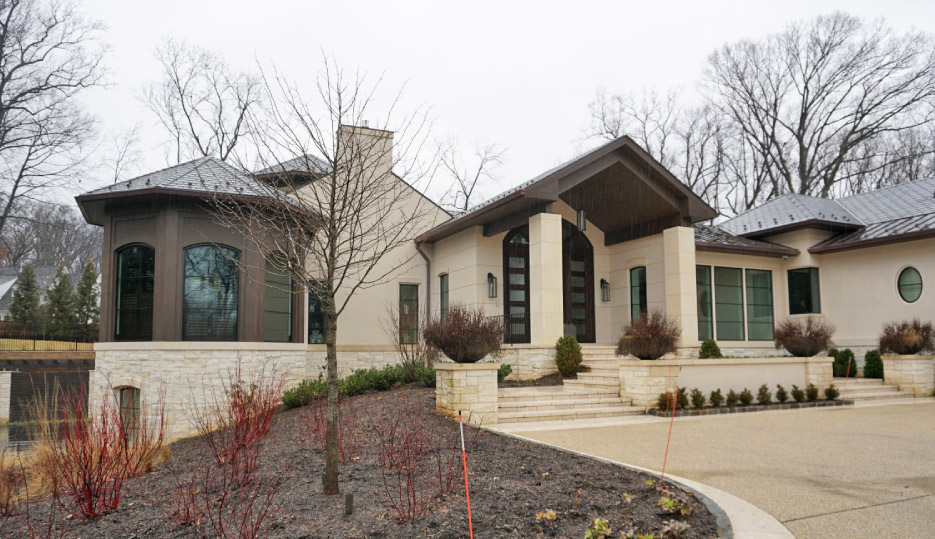 Residential Achievement of Excellence: Boatman and Magnani, Inc.
French Travertine Villa, Bethesda, Maryland
Commercial Grand Prize
The 92,500 square foot uniquely-constructed multipurpose facility ,community gathering space and historical exhibit featured over 28,000 square feet of ceramic and stone mosaic floor, wall tile, ceramic tile base and glass wall tile installed in the River Gallery, in the lobby, men's and women's locker rooms, showers, restrooms, grand staircase, and atrium entrances. The circular-
shaped building required ongoing adjustments to fit patterns to the built space and tie in with the lobby layout pattern. Actual river rocks were sliced in half and meshed together so that flat rock faces formed the finished floor in the pebble mosaic, requiring numerous radius cuts, a tile leveling system, and a thicker setting bed to accommodate the uneven rounded stone halves.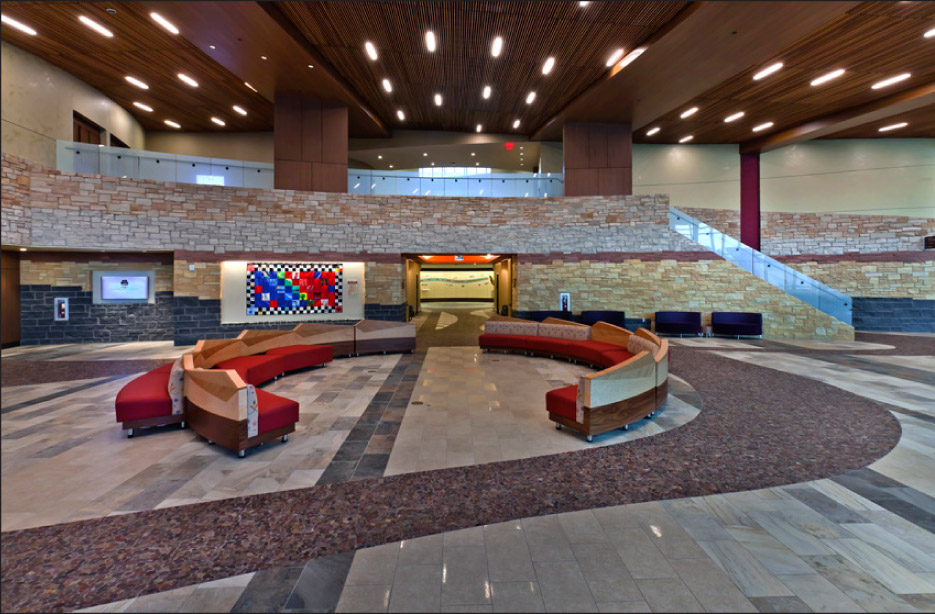 Commercial Grand Prize: Grazzini Brothers & Company, Eagan, Minnesota
Shakopee Mdewakanton Sioux Community (SMSC) Cultural Center, Shakopee, Minnesota
Commercial Achievement of Excellence
This massive business complex required exterior installation of 52,000 square feet of 12 x 24 inch porcelain floor tile with nine different percentages within three uninterrupted 6 x 8 foot patterns specific to atriums, walking paths, common areas. It flowed though all levels of one building, through walkways and through the four levels of another building. Artcraft used a surveyor's transit and lasers to find square lines and gridded the entire installation. The contractor had to meet the challenges of 20,000 square feet of loose, unbonded tile and mud bed, devising a tile-over-tile installation, and working through wet soggy, winter weather.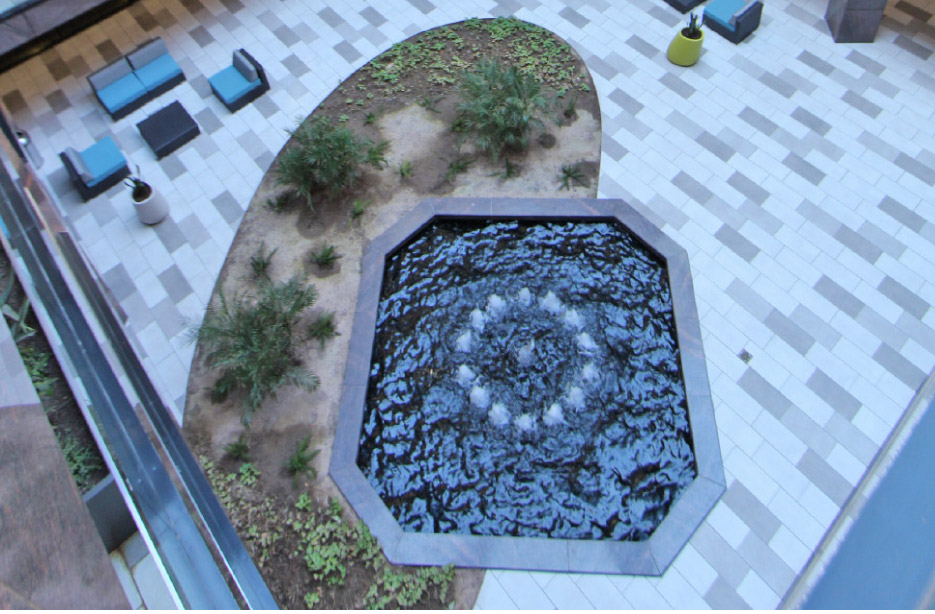 Commercial Achievement of Excellence: Artcraft Granite Marble and Tile Company, Mesa, Arizona;
Mission Improbable: Elevate 24, Phoenix, Arizona
Commercial Elite Grand Prize
This complex project, rife with different patterns, required advance strategic planning. Field measurements were double checked, and dry layouts were done to ensure pleasing pattern placements. The porcelain tile and stone border in the grand lobby were hand-cut in the field to be flush with the radial corners that wrap the room.
Cut-to-size stone treads and risers were fabricated for both monumental staircases and mirror each other. Exterior challenges involved keeping crew and materials cool during installation of the roof deck in the heat of summer, and installing 8,000 square feet of adjoining balconies and decks with porcelain tile, while keeping proper slope to drains without out-of-tolerance lippage.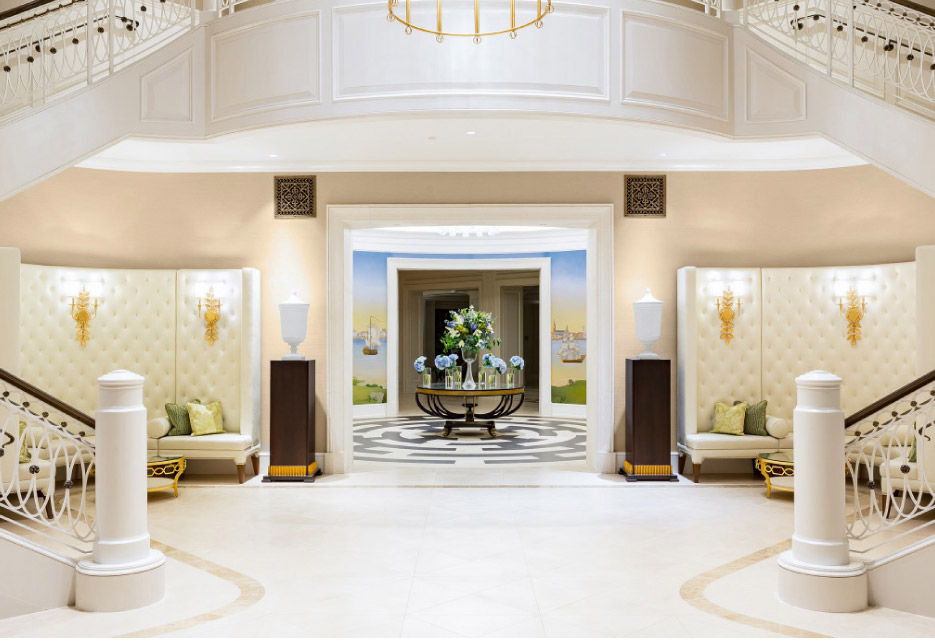 Commercial Elite Grand Prize: David Allen Company, Raleigh, North Carolina
Hotel Bennett, Charleston, South Carolina
Commercial Elite Achievement of Excellence
The main level public areas of the 23-floor structure feature Ariostea 24 x 48 x 3/4 inch and 24 x 24 x 3/4 inch porcelain pavers for interior and exterior, with interior elevator lobby and main corridor walls of the LEED Gold building adorned with Granitifiandre Maximum nine foot  by
five foot  x  6mm porcelain panels.
The contractor employed both a pedestal installation system and the TCNA F-121-19 installation method to create seamless alignment of porcelain paver grout joints from interior lobby to exterior and onto the concrete sidewalk.
Scissor lifts and rolling scaffolds allowed the contractor to align marble veining on the porcelain wall panels through four different panel varieties. The illusion of continuous veining was aided by perfectly mitered tile corners, all fabricated onsite.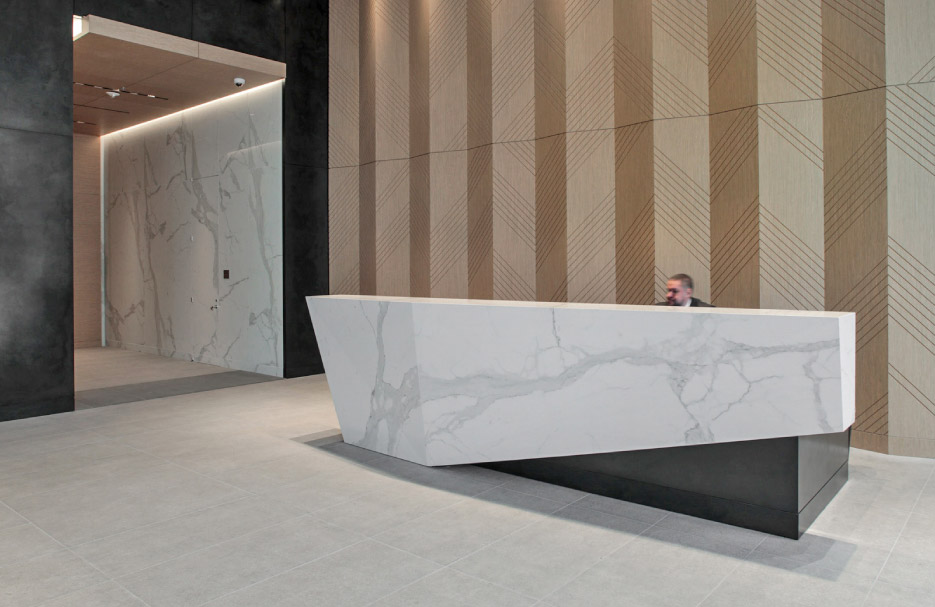 Commercial Elite Achievement of Excellence: DeAnza Tile, Freemont, California
Oakland T-12 City Center, Oakland, California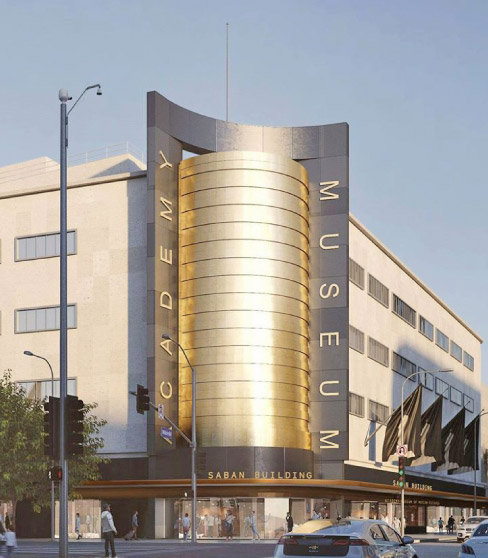 People's Choice: Premier Tile & Marble, Gardena, California
Academy Museum of Motion Pictures
The Saban Building, Los Angeles, California
People's Choice Award
The restoration of this iconic 1939 Streamline Moderne Building involved the preservation, rehabilitation and six-story replacement of 350,000 of its 500,000, 24 Karat gold 1 x 1 inch tile.
Working hand in hand with preservationists and conservators, each of the 500,000 tiles were inspected, graded, marked and accepted or deemed unfit for rehabilitation, using technology employed by NASA on the Rover.
Crews gave meticulous attention to removing damaged mosaics with small one-inch rotary power tools and low impact pneumatic chisels, and fitting new mosaics flush and aligned with preserved existing tiles, one piece at a time.



The National Tile Contractors Association (NTCA), the world's largest tile contractor association, is a non-profit trade association serving every segment of the industry, spearheading education for the professional installation of ceramic tile, natural stone and allied products.

For more information, please contact NTCA executive director Bart Bettiga at bart@tile-assn.com
or via telephone at (601) 939-2071, or visit www.tile-assn.com.