Hastings, Minneapolis Countertop Fabricator, Innovative Surfaces, Helps to Remodel a House on PBS' Hometime
Artisan Stone Collection Granite Makes Its Hometime Debut
HOMETIME episodes that aired during March and April featured Artisan Stone Collection Granite kitchen countertops and mudroom countertops in Crema Bordeaux.
Innovative Surfaces in Hastings, MN fabricated and installed the countertops for this show, and Artisan Group Executive Director Chad Seiders makes a guest appearance talking about Artisan Stone Collection granite offerings from the Innovative Showroom.
"Crema Bordeaux granite can have some pretty bold movement in it," says Dean Johnson, President and co-host of Hometime. "The folks at Innovative Surfaces did a great job laying out the pieces on the slabs so that the colors and patterns worked across the seams and at the joint between the countertops and backsplashes. The stone countertops ended up being the visual focal point of this project, uniting the color scheme of the cabinets, flooring and walls."
All episodes featuring this project can be seen online. Just log on to http://www.home time.com/Hometime_4.0/video/VideoCollectorPage/1705.php.
Innovative Surfaces is a premium custom countertops fabricator for commercial and residential surfaces markets. From Artisan Stone Collection Granite, Heritage Wood, to solid surface, Innovative Surfaces is a one-stop source for all countertop needs.
Innovative Surfaces is the only fabricator in Minnesota to have earned accreditation from the Marble Institute of America, signifying that the company is among the finest in the natural stone industry with respect to craftsmanship, safety, and business practices.
For more information regarding Innovative Surfaces, visit www.innovativesurfaces.com or call 651-437-1004.
If you need an Artisan Group member in the US or Canada to help craft your inspiring story, find a member near you at http://www.artisan-counters.com/where-to-buy.aspx or explore the products section of our website located at http://www.artisan-counters.com/products.aspx.
About Artisan Group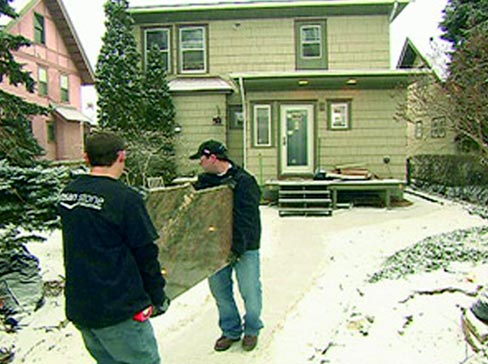 Artisan Group™ is the premier network of stone fabricators in North America. Its extensive network allows the organization to offer the best granite from sources around the globe. Utilizing the most technically advanced, automated shops in the industry, highly skilled craftsmen ensure that each installation meets exacting standards.
From classic to exotic, Artisan Group offers the most extensive array of stone choices in the industry, and is dedicated to customer service. For more information or to request a quote, visit www.artisan-counters.com.