Redi Trench™ Debuts at the Kitchen and Bath Industry Show, Wins Best of the Bath Award
Redi®, world-leading manufacturer and marketer of pre-formed, one-piece shower pans and related accessories, introduces Redi Trench™.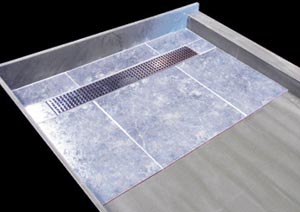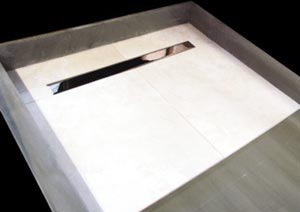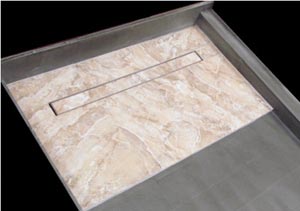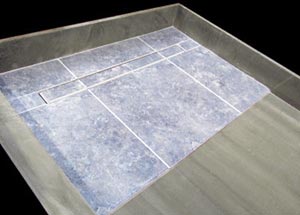 Can you dig it?™ An incredibly exciting marriage of design and function in the bath industry! Redi Trench™ displayed for the first time at the Tile Redi® exhibit at The Kitchen and Bath Industry Show in Chicago, April 24-26th, where it won the Best of the Bath award.
"We are delighted to have received this prestigious honor," said Farrell Gerber, Executive VP Sales of Tile Redi®.
Redi Trench™ meets the needs of building professionals and DIY'ers with an innovative, exclusive design added to the established utility the industry now expects from Tile Redi's tried-and tested tile ready shower pans.
Redi Trench™ features offer endless design flexibility, as it can be used with any size Redi Base (52–72˝), plank pitched, molded-in trench, put in any trench location, any drain location in trench or with your choice of tile-able or grate top.
Tile Redi's® patented and UL-listed shower pans and other innovative tile ready products are manufactured as pre-formed, one-piece shower modules. Shower pans are complete with fully integrated drains, curbs and splash walls, each leak-proof and mold free unit is pre-pitched for easy drainage and immediately ready for tile.
By solving water intrusion problems, Tile Redi® shower pans inhibit the growth of mold and mildew. For more information, please contact: Tile Redi®, 4450 NW 126th Avenue, Suite 101, Coral Springs, FL 33065, call 800-232-6156, or go online at www.tileredi.com.