Rock Stars Among Us: Scott Lardner, President of Rocky Mountain Stone
Tom McNall
Special Contributor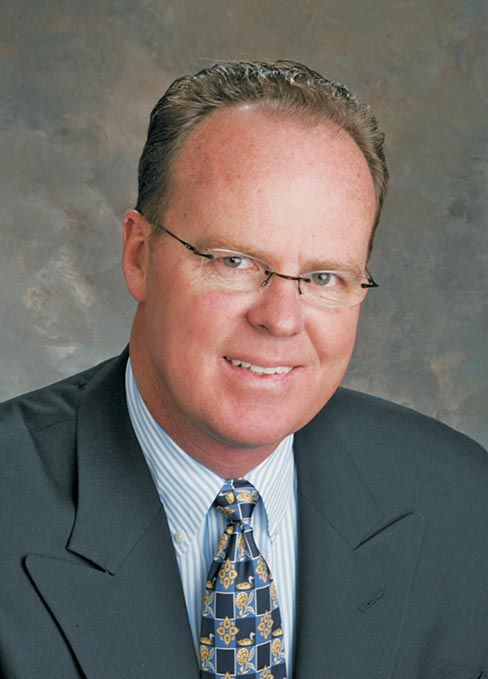 If you've been involved in the MIA (Marble Institute of America) over the last 10+ years, chances are that you've heard of Scott Lardner and/or Rocky Mountain Stone. If you haven't, I will tell you that you are missing out!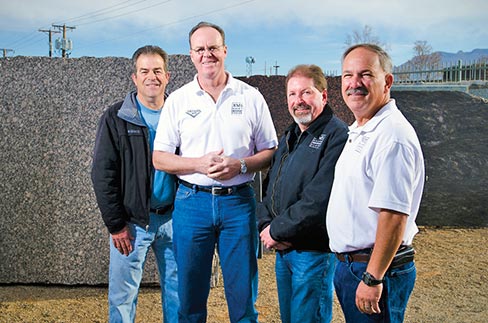 His family and company has been active in the stone industry since the 1950s and contributes greatly to helping set the standards of the industry and mentor new ones through various undertakings with the MIA.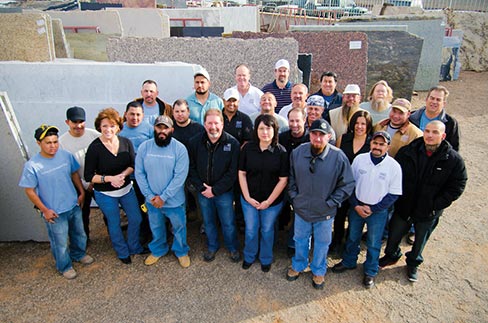 I first met Scott in Baltimore at the 2002 StonExpo. What always impressed me about Scott from that day was how he could always remain calm, cool and businesslike, no matter what the situation. Later on, while serving on the board of directors of the MIA with Scott, who served as that association's Treasurer, Secretary and then Vice President before becoming President, I was further inspired with his rational thinking amid so many varying and outspoken opinions.
Heading West
Scott's father Vince started as a stone mason in upstate New York and moved out west to take part in the building of the United States Air Force Academy in Colorado Springs, CO in 1958. When completed, inspired by the Academy, he finished his pilot training that he had begun in New York by moving to nearby Albuquerque, New Mexico.
There, Vince took notice of an opportunity when a local stone company closed in 1962 and he opened Rocky Mountain Stone in 1963. At first, they were primarily a building stone and landscape material supplier. Always one to look to the future, the company jumped on favorable circumstances in 1978 to purchase a travertine quarry and further gain the travertine rights to several other area properties.
In 1983, Rocky Mountain Stone took a giant leap forward and invested big money in buying Italian equipment in order to open a travertine processing plant under the name New Mexico Travertine in Belen, NM. It took two short years from start to finish to get up and running. There they produced tile, slab, and aggregate.
Moving on Up
Scott's ascension to the throne of the New Mexico stone world didn't take place overnight. When Scott was a child of 8, his father taught him to run a forklift and would even outfit the brake peddles with wooden blocks so he could palletize stone as a youngster. As he grew, he performed many tasks around the company from driving trucks, fabricating, cutting blocks, templating and administration. He has been President of RMS since 1983 and has over 40 years experience considering he doesn't look much older.
Up until 2007, five brothers would run RMS and have monthly board meetings. Brother Dave sold out in 2007 to pursue personal goals, Tim succumbed to cancer in 2010. And the youngest sibling, John, sold out in 2011. Today, Scott and Jim Lardner run the company together.
At New Mexico State University, Scott earned his Production Operations Management degree, giving him an excellent springboard into his future career. He claims that he learned more in the two years in the business after schooling than in the previous 15 years.
Scott has been happily married for 25 years to Christine and has three children; Danielle, Caitline, and Sean. Always active in the community, Scott is a Rotary member and serves as a trustee for the Catholic Foundation in New Mexico.
He has also recently joined a business group known as the "Amigos of New Mexico" that includes over 150 business owners throughout the state, who serve as ambassadors for New Mexico during annual trips across the country.
Around the year 2000, Scott was getting involved more with the MIA and his name was mentioned several times around the board meetings where he was eventually nominated to serve and subsequently elected.
Part of his success has come from his enjoyment in talking to the many different people who serve the various facets of this industry. Scott knows that the majority of people are always enchanted with rock in all its forms and feels blessed to be able to have a hand in completing jobs in stone and growing his business.
Scott lists two major mentors in his journey. Jack Seiders from AGM is one who has become a close friend and has always been a positive influence in his life.
Jack Seiders taught Scott to surround himself with young, motivated individuals to inspire him to always work smart and look for opportunities.
Another mentor is Gary Distlehorst (recently retired Executive Vice President & CEO of the MIA) whose comportment, positive outlook on life, always looking for the good in people, was a really good example for Scott. Gary is also an individual who was always focused on having goals and a plan to achieve them.
Best Advice
Scott's best advice for our readers is for the younger generation of stone workers to develop an appreciation for the nobility of the work that we do. He further encourages newcomers to the industry to study the history and understanding of stone use in building, and how humanity has been honored with (and in) stone over the millenniums, and how this stands as a testament to stone's durability.
Scott has always encouraged people in his area who venture into the stone business to focus on doing good, high-quality work and to never give it away. There will always be those who are in a race to the bottom, but those who do so will always (and shortly) end up out of business.
A beautiful quote that Scott shared with me was, "The difference between 'the way' and a short cut is that if the short cut was truly better, then it would be 'the way'." What is sometimes perceived as a shortcut, most often ends up costing more money or time in the long run.
Life is Funny
On Scott's first year serving on the board of the MIA, he was involved in the search for an Executive Vice President / CEO for the organization. They interviewed several candidates and Gary Distlehorst stood out by far, and was awarded the position.
Flash forward five years and Scott was then serving as President of the MIA and had to do the annual review of Gary's performance. Because of Gary's dynamic personality, his way of carrying himself and also mentoring Scott over the last five years, Scott had this to say: "It was the most bizarre thing I've ever had to do – it was like giving my dad a review on his being a father."
The stone industry is very fortunate to have such a caring, wise, and vibrant individual as Scott Lardner, who volunteers his time for those in it by serving on the board of directors of the MIA, teaching at StonExpo, and who is always willing to help new ones in the business to prosper. But perhaps this is not too surprising, considering he also runs a large, family-oriented business.
---
Getting to Know Scott Lardner
• What are you reading?
"Blood and Thunder" by Hampton Sides, about Kit Carson and the conquest of the West.
• What are you listening to on your radio/iPod?
Acoustic music, Tommy Emmanuel, blues music.
• Do you have a favorite vacation location?
Florence, Italy. Italy in general.
• Do you have a dream vacation location?
New Zealand, to go fly fishing and then lay on a beach.
• Favorite movie?
The Sting, The Shawshank Redemption.
• Where do you go to think? To escape?
Mountain biking, or fly-fishing on the San Juan River – no phone, no Internet!
---
Tom McNall is founder and owner of Great Northern Stone, an Ontario-based stone cleaning and restoration company servicing Ontario and Chicago, IL. Tom also offers corporate and private consultations as well as speaking at conventions. He can be reached at tom@greatnorthernstone.com.
Do You Know a Rock Star?
Do you know of any outstanding individual(s) in the stone industry that should be interviewed for our Rock Star column? Please send us an email (publisher@slipperyrockgazette.net) and tell us who they are and why they should be featured.