Noble Company Announces New Thin-Bed Drain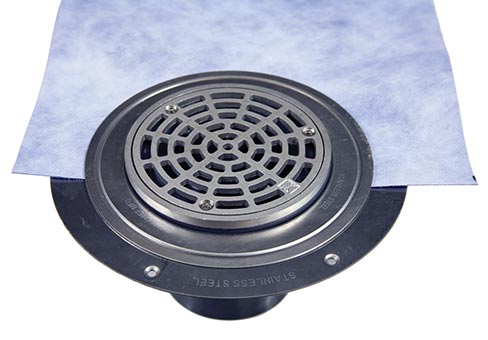 The Noble Company has introduced the "Thin-Bed Drain." Noble Company's new drain is not the only drain designed for top mounted applications.
However, it is the only one with a clamping collar to ensure a watertight connection between a NobleSeal® sheet membrane and the drain. The clamping collar and drain flange are made from durable stainless steel.
Thin-Bed Drains are ideal for barrier free applications because of their extremely low profile. Water flows into the top of the drain, and there is no need for weep holes. Available with square or round strainers in three finishes (brushed golden nickel, brushed stainless, and chrome).
Save time and ensure watertight installations with Thin-Bed Drains. For more information, contact your Noble Representative; call 800-878-5788, or visit their website at www.noblecompany.com.