Authorities say a burglar offered to repair the screen that he damaged breaking into a New Jersey home after he was confronted by the homeowner and told her he meant to break into a neighbor's home.
The homeowner, Maria Cardona, tells The Press of Atlantic City that the man made her nervous as he told her about his family and kept a hand in his pocket. She says he was "really polite," but she just wanted him to leave.
Vineland police say nothing was stolen during the encounter.
Source: The Press of Atlantic City, http:// www.pressofatlanticcity.com
To view the complete PDF of the story, click here...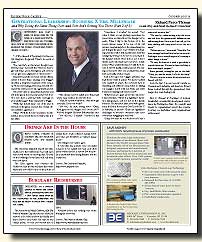 ")
Contents Slippery Rock Gazette © 2011, JDS Publishing, all right reserved.