"Keep away from people who try to belittle your ambitions. Small people always do that, but the really great make you feel that you, too, can become great."
-Mark Twain (1835-1910) &nbsp&nbsp&nbsp
American Humorist & Author
To view the complete PDF of the story, click here...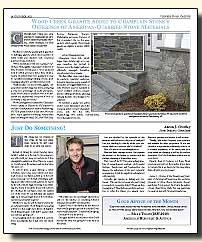 ")
Contents Slippery Rock Gazette © 2011, JDS Publishing, all right reserved.