New York City's most famous cowboy has been seized by naked ambition to become a possible candidate for the conservative Tea Party movement.
Robert Burck, known far and wide as the Naked Cowboy, has announced that he plans to enter the 2012 presidential race.
Burck is a tourist attraction known for strumming his guitar in Times Square while wearing only white underwear, boots and a cowboy hat.
It's not his first time around the political block.
Burck had barely entered the mayoral race when he dropped out in 2009, complaining about the amount of red tape involved.
To view the complete PDF of the story, click here...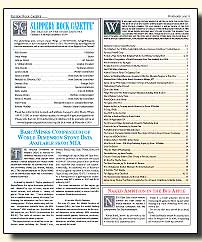 ")
Contents Slippery Rock Gazette © 2010, JDS Publishing, all right reserved.