"Last year I had my chance to do the traditional thing of shooting my own turkey for thanksgiving . . . You should have seen the people scatter in the meat department".
-Jonathan Winters
American Comedian and Actor
To view the complete PDF of the story, click here...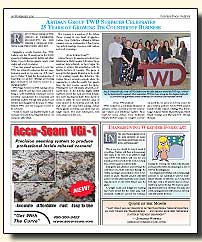 ")
Contents Slippery Rock Gazette © 2010, JDS Publishing, all right reserved.