"I've heard that Australian football is a lot rougher than the American version, but never believed it until I witnessed a game first hand. In the first half, I saw 3 broken arms, half a dozen sprains, and at lEast 4 broken noses - and that was just the cheerleaders."
-Jerry Seinfield
American Comedian and Actor
To view the complete PDF of the story, click here...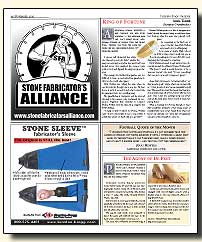 ")
Contents Slippery Rock Gazette © 2010, JDS Publishing, all right reserved.