Park Industries Celebrates Inaugural ParkFest, Unveils Four Innovative New Products
Park Industries, North America's leading manufacturer of stone CNC machinery, announced the incredible success of their inaugural ParkFest event. Held on October 4th at their St. Cloud, Minnesota headquarters, the event was well-attended with over 125 fabricators and 45 vendor partner guests in attendance. ParkFest offered a diverse range of experiences for attendees, reflecting the company's commitment to innovation, education, and community building.
Highlights of the event included Park's industry-renowned educational session, the Digital Stoneworking Expo™, three fabricator shop tours, an exclusive tour of the Coldspring quarry, tours of Park's state-of-the-art manufacturing facility, new machine reveals, a 70th-anniversary party, and more. ParkFest was the first event of its kind for the company, which focused on fostering camaraderie and collaboration within the already tight-knit industry during the planning process.
The most highly regarded portion of ParkFest was the new machine reveals, where Park announced and showcased four new machine solutions including the new JAVELIN™. This groundbreaking CNC sawjet features advanced high-production sawing while boasting the smallest two-table footprint with the largest mitering envelope in the industry. The unveiling of the JAVELIN was a grandiose production featuring a massive silk drape covering Park's newest innovation with hundreds of guests packed into Park's training center. A short introduction and development history of the machine from Mike Anderson, VP of Engineering, and Scott Christman, Director of Product and Growth, set the stage for the epic unveiling, set to music and lights. Upon the drape being pulled, the room quickly filled with applause and the flash of cameras as guests captured the JAVELIN™ performing its first demo.
The other machine launches included the TITAN® 4000 series featuring the TITAN® 4700 and TITAN® 4800, the fourth generation of the company's industry-leading CNC router, and the HydroClear™ PRO 400, a high-production addition to their HydroClear™ PRO water recycling system line.
The excitement from the JAVELIN™ reveal spilled into the evening as guests spent time in the ParkFest Sponsor Pavilion networking with and learning from 25+ industry-leading vendors, experiencing demos and connecting with machine experts at five machine training stations, and enjoying beautiful Minnesota fall weather on Park Industries patio where the company offered dinner, drinks, and games to wrap up the event.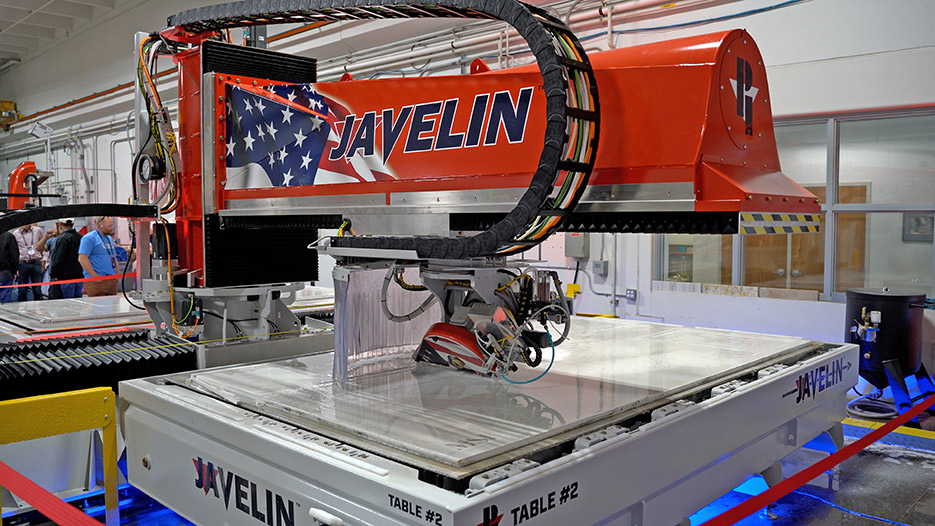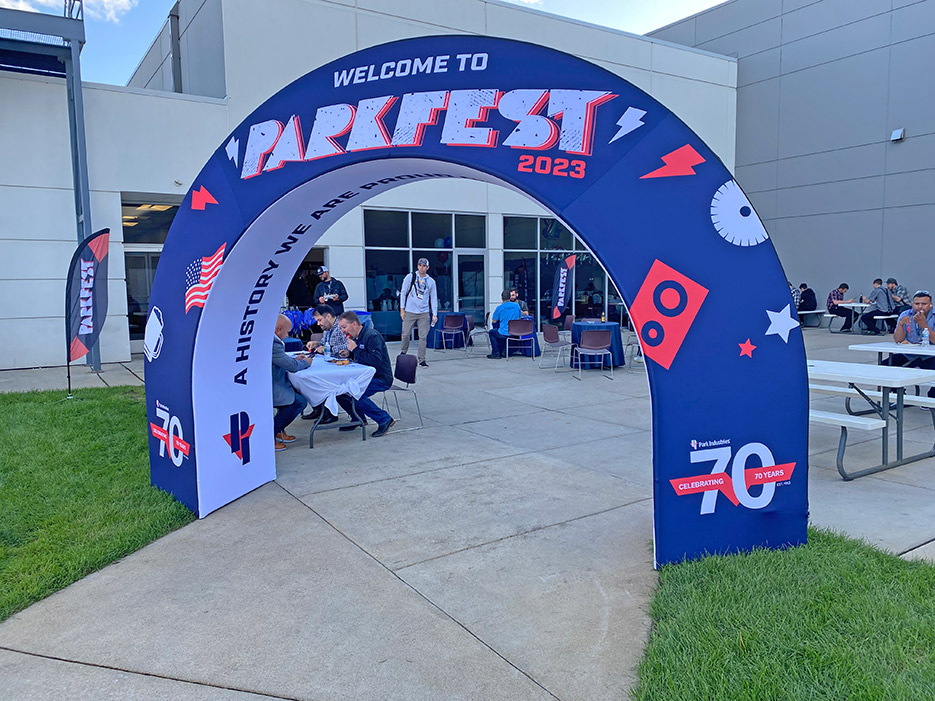 Park Industries welcomed over 125 fabricators and 45 vendor partners to their first-ever ParkFest celebration, held in October at their St. Cloud MN headquarters.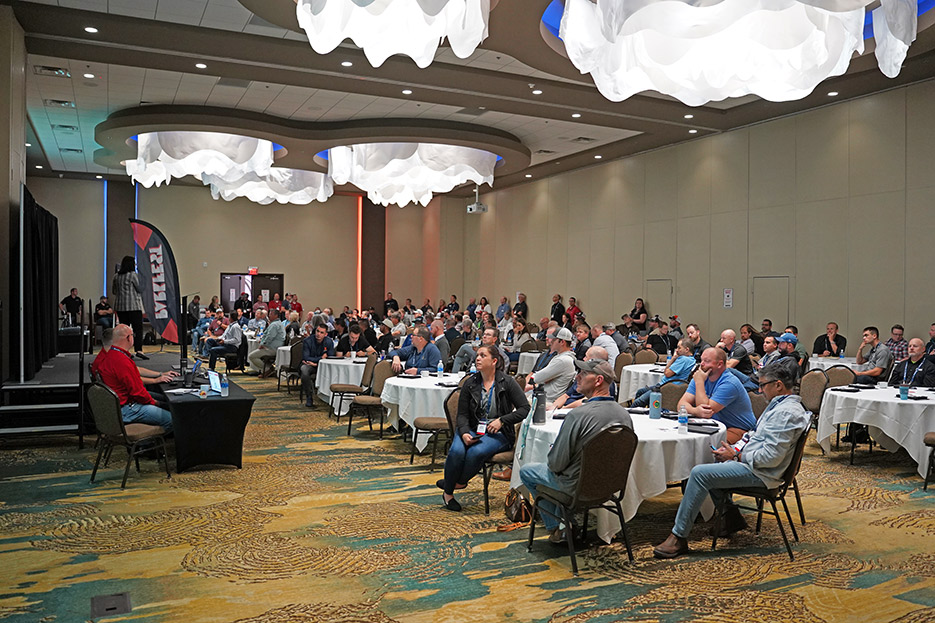 Park Industries' Director of Product and Growth, Scott Christman, expressed his gratitude for the overwhelming support and turnout at ParkFest. "This event was about more than just showcasing our products; it was about connecting with the heart of our industry, our partners, and our customers. We are immensely proud to have brought together a community of like-minded professionals to learn, grow, and celebrate our shared passion for stone craftsmanship. He adds, "The response to our new machine reveals, especially the JAVELIN™, has been phenomenal. We believe this innovation will significantly enhance the stone fabrication industry and lead to improved profitability for our customers."
As they reflect on the incredible day of camaraderie and collaboration, Park Industries looks forward to continuing its journey of excellence in stone CNC machinery manufacturing. The company will remain steadfast in its commitment to delivering the highest quality products and fostering strong relationships within the community.

From a steadfast dedication to quality, customer service, and innovative technology, Park Industries began providing full-service solutions to the stone industry in 1953. Since then, they've grown to become North America's largest stoneworking equipment manufacturer. Their machinery, proudly American-made, is designed for maximum durability, minimal downtime, and high profitability. What differentiates Park Industries from other machine manufacturers is their unwavering commitment to providing Precision, Performance, and Peace of Mind®, an unmatched combination centered around increasing their customers' profitability and machine uptime.
For more information on Park Industries,visit parkindustries.com and find Park Industries on Facebook, Instagram, LinkedIn, and YouTube.