Solid Surfaces–NY is Back in Business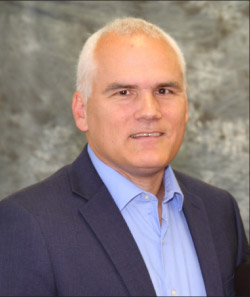 Gregg Sadwick
Premier Surfaces – NY is rebranding itself back to its roots as Solid Surfaces. Clio Holdings purchased Solid Surfaces Inc. in January of 2017 and branded the company under the Premier Surfaces umbrella, which consisted of five other East Coast fabricators. During the following three years, the Rochester Division, serving Rochester and Buffalo, was integrated into a more standardized process that was employed by the collective organization and the Clio Holdings team.
January 3, 2020, saw the closing of Clio Holdings and the shuttering of the six fabrication facilities. On March 13, 2020, the assets of the Rochester Division were purchased by Gregg Sadwick who guided the employees and customers through the bankruptcy process, and then the COVID shutdown to reestablish the business as Premier Surfaces–NY, retaining all jobs in the process. Sadwick, a local entrepreneur that got involved with the company after the Clio acquisition said, "The Rochester Division had been the source of cash for the organization for most of 2019, so it was important to keep this division operating as an ongoing concern after the bankruptcy. Most of the people here today, were here prior to the 2017 acquisition. It is an amazing team that deserved the opportunity to chart its own destiny."
Back on their feet, the employees decided to get back to the basics that made Solid Surfaces Inc. such a successful organization prior to the acquisition, starting with the rebranding back to their former name, where they will now operate under the DBA Solid Surfaces–NY.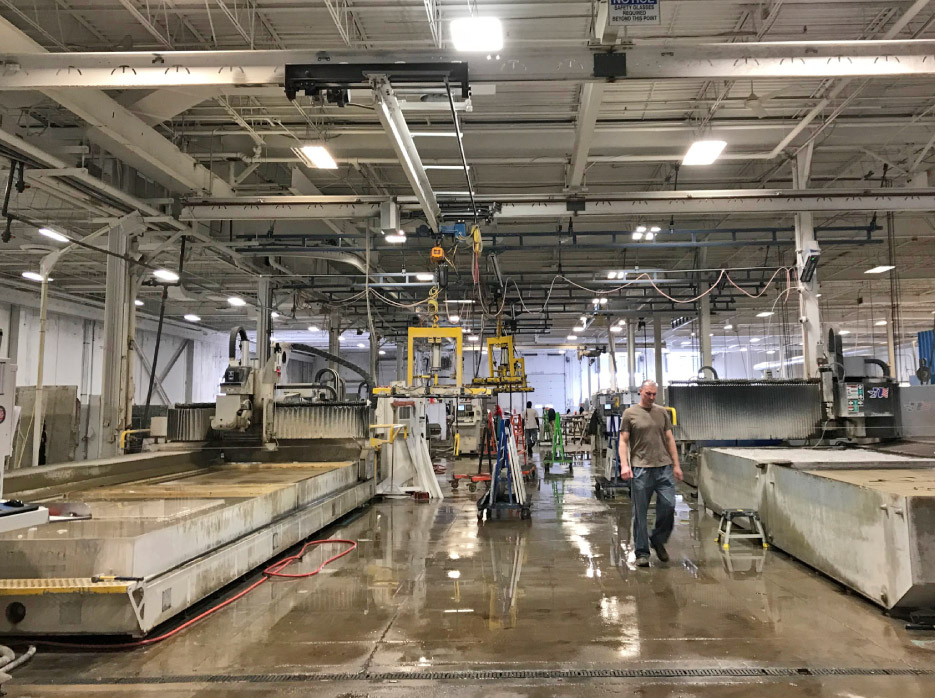 The Rochester, NY residential fabrication facility.
"Working with the bankruptcy trustee, it was important for me and the team to get our old name back," Sadwick said. Additional changes include shifting the former corporate philosophy of productivity, to the old Solid Surfaces focus on quality. Focus on headcount has shifted to focus on the customer. "The direction of the company will be shifting focus back to the local market and the customers it serves," said VP of Sales, Ben Allen.
Solid Surfaces–NY is a local fabricator of natural and engineered stone for kitchen countertops and bathrooms. Employing 90 people, the company is headquartered in Rochester, NY serving Kitchen and Bath Dealers in Western and Central NY. Sales offices are in Rochester and Buffalo, and soon to be in Syracuse, NY.

Visit the Slippery RockGazette online archives for our April 2019 feature story on Premier Surfaces.