The Kitchen Sink: Material and Design Trends in 2014
Stacy B. Williams
Special Contributor
Contest photos courtesy of NKBA
(Hover over photos for captions)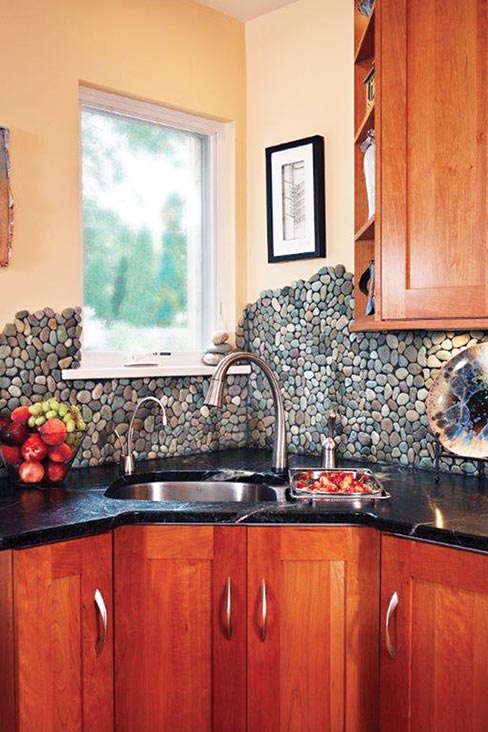 The kitchen can often be the heart of a home; a place where all the action happens. And in that room the appliance that gets a lot of attention is the kitchen sink.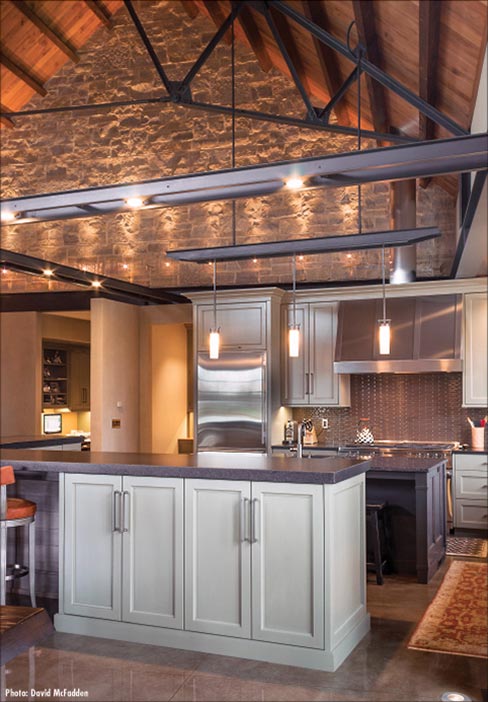 Whether it is used for bathing babies, washing dishes or thawing chicken, the kitchen sink is often multipurpose in function and a focal point in design.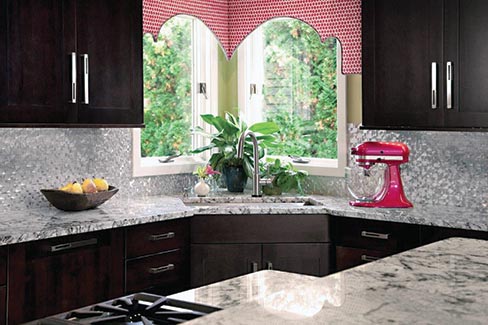 Interior design trends are typically in a constant stage of fluctuation, as many of our readers know.
What was popular yesterday could be on the decline tomorrow.
While the end result is usually a matter of function and personality of the homeowner, there are also some trends that affect a buyer's decisions.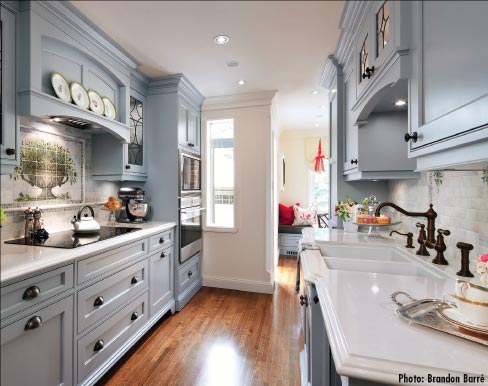 Homeowners have more options in product material and style than ever before.
Thankfully, there are industry experts and groups like the National Kitchen & Bath Association (NKBA) to help individuals cypher through the myriad of choices.
John Petrie, NKBA president and owner of Mother Hubbard's Custom Cabinetry in Pennsylvania, understands that trending design concepts are valuable to homeowners and clients, but personal preference tends to prevail in product purchases like kitchen sinks.
"The two most important elements of a kitchen sink decision are function and aesthetic design, and function usually comes first," Petrie said.
Any kitchen or home appliance ultimately needs to represent the homeowner, he adds.
Interior designers and product dealers are instrumental in influencing product trends, and NKBA is proud to disseminate that information.
Two methods of distributing information are with an annual Design Contest and the Kitchen and Bath Style Report.
NKBA conducts a yearly design trend survey of their member base which includes both designers and dealers. This year saw a record number of respondents from the US and Canada.
According to the results, most appliances and fixtures are becoming more minimalist in style. Overall NKBA expects more contemporary kitchens and baths, with clean lines and little ornamentation, along with universal design amenities and easy-maintenance features.
So what about the kitchen sinks? The survey found stainless steel to be the most popular sink material with porcelain enamel a distant second. Granite composite, now number three, is expect to grow in popularity this year.
Stainless steel is sleek and timeless, as well as easy to wipe clean. Petrie calls it the "workhorse of kitchen sinks."
Jim Roberts of Sims-Lohman Fine Kitchens and Granite was not surprised that stainless steel was at the top of the list. He notes that the majority of their installs are stainless steel.
"Even when clients remodel their kitchen, they typically upgrade to a thicker stainless steel in the sink," says Roberts.
Roberts believes stainless steel sinks will remain a favorite for homeowners because of the low maintenance factor. Maintenance and repair concerns are key components when choosing a kitchen sink, or any other appliance.
Sims-Lohman installs mostly undermount sinks with their granite countertops. Undermounted kitchen sinks are seamlessly fitted with the counter so there is no lip or ledge to hold dirt.
Although the install process is not as simple as the drop-down model, they may still be more popular because they appear more fitted.
So what about the other sink materials? Porcelain enamel is a glass surface fused to a metal base.
Available in a wide variety of colors, this material is often chosen for aesthetic purposes as it can complement kitchen color scheme or be a simple clean white.
According to the Porcelain Enamel Institute, porcelain enamel fixtures will resist the strongest household cleaners without fading or scratching. However, this glass surface can be damaged by acids and harsh abrasives.
Although it is very durable, the enamel is more easily chipped than composite and stainless steel.
Enameled cast iron is also a great design option, often associated with farmhouse or apron-style sinks. Cast iron sinks are made of durable iron alloy, like other notable cookware favored for its high heat resistance. The porcelain enamel coating gives the sink a signature smooth, glossy surface. Petrie admits he has a brown cast iron enamel sink in his kitchen because it meets the needs of both he and his wife.
"She wanted something to match our counters and I knew that scratches that show up on stainless steel would drive me crazy, so cast iron was a great fit," he says.
Granite composite sinks are typically about 80 percent granite and 20 percent acrylic resin. This combination of granite and resin results an extremely durable material and surface.
While composite sinks are more scratch resistant than stainless steel, maintaining the composite sinks may require frequent washing or a mineral oil wipe-down.
The final decision in favor of composite material is usually an aesthetic one.
Granite composite can be custom made in an array colors and is commonly found in dark hues which tend to show less staining over time.
Composite sinks can be made to match countertops, and having the optional combinations are important to homeowners in the kitchen building or remodeling process.
"With granite composite sinks the concern is usually with color and maintenance," says Roberts.
However, the customization factor of granite composite could be a blessing or a curse.
Both Roberts and Petrie believe that stainless steel is still the number one seller because its look is classic.
There are enough decisions to make in home design and remodeling as it is, and stainless steel takes the color-coordinating issue off of the table.
When it comes to basin design, the overall prediction is larger bowls and an increase in the dual basin design.
"We are seeing more of the double-bowl design in residential kitchens," says Roberts.
NKBA recommends single bowl for kitchens smaller than 150 square feet, and anything larger than that can easily accommodate a double bowl design.
"Kitchen sinks are a very personal thing," says Petrie. It is something that people have to look at and work with all the time so it is important that it is exactly what they want.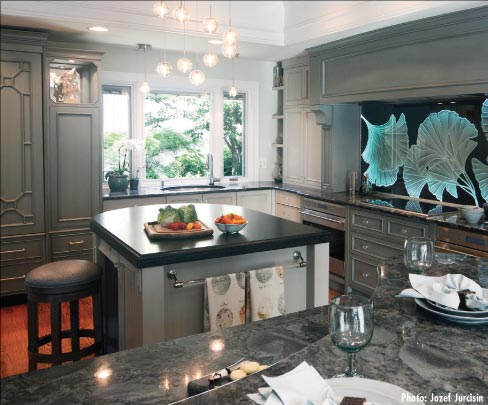 To find out more about NKBA and other design trends, visit their website at www.nkba.org.