Hot Sauce for Some Lucky Dogs
Ken Scott
Photos Courtesy TCF
Geoffrey Gran wants to sell you some hot sauce to go with those countertops. Gran, owner of The Countertop Factory Midwest, has come up with some inventive uses for his factory's remnants or, as he prefers to call them, partial slabs. One of the most intriguing of his "hot sauce" items are dog bowls.
Gran, whose background is in sales and marketing, is all about the customer and what the customer wants and needs. He freely admits that sometimes the customer doesn't always know that, so TCF is ready with ideas.
As everyone in the business knows, this is an industry that generates more than its fair share of scrap, much of which is simply thrown away. After all, granite, quartz and other surfaces don't come in ready-to-fit sizes. Once the cutting starts, there will be leftovers. So, borrowing on lean construction principles, Gran developed the Hot Sauce™ Upgrades Selling Software.
TCF has a wide array of hot sauce items made from partial slabs, ranging from the very small (coasters) to larger items, like coffee table toppers. Their first idea was a lazy Susan, made from a sink cut-out. They also have cheese boards and trivets made from smaller pieces, as well as larger partials suitable for fireplace hearths or stepping stones. The ability to match or complement a customer's upgrade with these items have made them very popular with TCF's client base.
Research has shown that people spend much of their discretionary income on their children and their pets.

Above, right: A custom dog bowl can complement a customer's upgrade.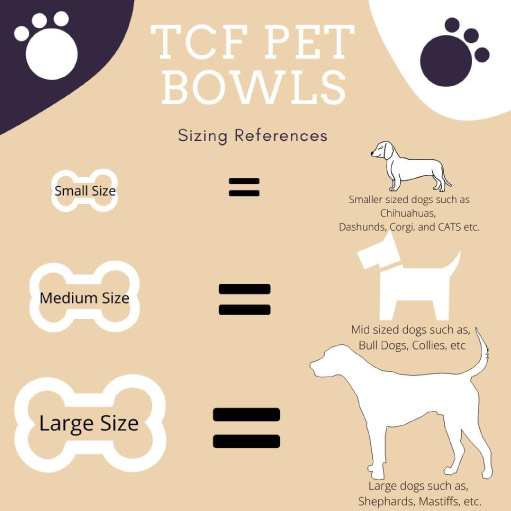 The prices of the dog bowls range from $65 to $150, depending on size. They currently have four different sizes to choose from. And before you get the idea that no one would spend that much for a dog bowl, consider this: Gran says that research has shown that people spend much of their discretionary income on two things – their children and their pets. And it must be working, because Gran says they average selling about two a day. That's a lot of dog bowls! Of course, the bowls don't have to be just for those lucky dogs – cats and other pets can eat and drink out of them as well.
Installers keep a few of the dog bowls with them on their trucks, making it easy to offer to their customers. Seeing is believing, after all.
"Other employees also have a chance to sell our upgrades by using a tablet and our Hot Sauce software app, including our field measurers," said Gran. "We know that the Customer's wallet opens and closes many times during the countertop shopping process, so we like to get all of our customer-facing employees involved in the selling process. Our Hot Sauce app accomplishes that goal."
TCF specializes in offering a complete turn-key service to their customers. In addition to their installers, they employ plumbers, tile setters and carpenters.
"The Amazon experience tells us that customers want things easy," said Gran. "The consumer buying wheel has three 'quality' spokes. These are quality of service, of product and of price. We are simply seeking to recreate the ease of the Amazon experience."
TCF celebrated their 15th anniversary this year on July 1. Since opening in 2005, they have grown to become one of the largest fabrication shops in the Midwest. TCF employs more than 150 staff and produces more than 650,000 square feet of countertops each year.
The TCF client base includes the Chicago-land metro area and surrounding suburbs, as well as southern Wisconsin and northwest Indiana. In addition, finished products are shipped all over the country and even internationally.
Although TCF sales are not back up to pre COVID-19 levels, Gran is "cautiously optimistic" about their future.
"A lot of our business is with home-builders and commercial contractors," said Gran. "Those have never really stopped, at least not here in the Chicago area."
The pandemic has changed some things, of course. The TCF website has visualizer tools, which allow customers to "see" what they can accomplish in their kitchen or bathroom. When they are ready to move forward, TCF offers three consultation methods – in-home, virtual or private showroom. All are designed to comply with safety standards while allowing the customer to choose the consultation method they are most comfortable with. After all, as the TCF website says, "the Customer is boss."

About Hot Sauce™
The Hot Sauce Selling Software was developed by the Ignite Consulting Group (ICG), a company founded by fabricator owners to provide software selling solutions to the countertop industry. ICG is owned by Geoffrey Gran and Bill Heuer, who are also co-owners of The Countertop Factory Midwest, located in the Chicago suburb of Addison, Illinois and Fifth Gear Technologies (SPEEDlabel, SPEEDcad, SPEEDdraw). To learn more, go to www.HotSauceYourTops.com .

Visit The Countertop Factory Midwest website for more examples of their creative repurposing of remnants, tcfmidwest.com .