Paul Craig Smith: Celebrating a Life Dedicated to the Granite and Marble Industry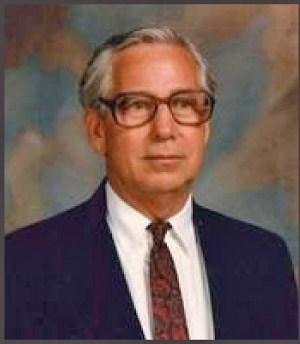 Paul Craig Smith, a respected figure in the granite and marble industry, passed away on July 30, 2021. He was 91. The long-time president of the Chester A. Smith Marble & Granite Company, Smith, was passionate about maintaining a family legacy of quality and commitment to furthering the industry.
He is survived by his wife of 69 years, Sarah, and his daughters, Leslie Smith and Stephanie Smith-Johnston, who continue the family legacy as the principal owners of the company. A graduate of Upper Arlington High School Class of 1948, Paul Smith graduated from The Ohio State University School of Architecture in 1954 and then served as a Lieutenant in the U.S. Air Force at Craig Air Force Base in Selma, Alabama, before becoming president of Chester A. Smith Company in 1959.
Based in Columbus, Ohio, Chester A. Smith Co. has been well known for the exceptional quality of its work and its hands-on dedication to old-fashioned craftsmanship during its almost 94-year history.
Smith carried on the legacy of his father, the eponymous founder of the company and a seminal figure in the history of marble in the 20th Century. In 2011, the Marble Institute of America (MIA), posthumously awarded Chester Smith the 2010 Migliore Award for Lifetime Achievement. Paul was there to accept the award on behalf of his family.
"Paul took great personal pride in maintaining and growing the legacy of his dad," said Jeff Johnston, Smith's son-in-law and president of the company since 2011, "That was certainly a driving force for him. He also had a true appreciation for the history of the industry and loved to share information about those times."
As president, Smith moved the company away from its roots installing tile and production work for the commercial market to focus on high-end residential work. Under his guidance, the company earned many awards for its designs and craftsmanship.
Smith was especially proud of one project the company had executed: the installation of a map inlaid into the floor of the Ohio Statehouse. Created using several types of marble and granite. It depicts all 88 counties of Ohio.
Smith had served as vice president and as a past member of the Board of Directors of the Marble Institute of America (MIA). He was a 32nd Degree Mason, a member of Sigma Alpha Epsilon Fraternity, The American Institute of Architects, The Ohio State President's Club, Buckeye Club, Columbus Museum of Art, and Scioto Country Club.
Johnston shared an anecdote about Smith's personal touch with customers. "Paul loved to draw. He had graduated with a degree in architecture from Ohio State but never practiced it formally; but Paul could be in the showroom with a customer, and they'd give him an idea of what they wanted, he could sketch it out immediately."
Smith's tenure as president, and his involvement in the industry, left his mark upon the community, Johnston said. "Our shop workers and a lot of our competitors respected him. During the calling hours (at his service), I was touched to see individuals from our old-school competitors come to show their respect."
Johnston also related that Smith looked forward to reading the Slippery Rock every month, even after he retired from operations at the shop. Smith also enjoyed whittling chains out of solid blocks of wood, as a way to keep his hands busy and relax. "He carved a couple-hundred of these intricate chains, often while on vacation," Johnston said.

From all of us at the Slippery Rock Gazette, our sincere condolences to the family and the Chester A. Smith Company.