Mutina Introduces Latest Cersaie 2021 Tile Collections at Florida Distributor Opustone
Opustone, one of Florida's most sought-after stone and tile distributors, invites customers to discover some of the newest global design trends in tile with Italian tile manufacturer, Mutina. As Mutina's exclusive Florida distributor, Opustone displays the brand's latest Cersaie 2021 and Milan Design Week collections at its three showroom locations, including its Mattonelle Margherita collection by French artist and designer Natalie Du Pasquier.
Mutina revealed its highly anticipated collections at Italy's most respected design shows, Cersaie and Milan Design Week, in late September. The Mattonelle Margherita collection by Nathalie Du Pasquier is a vibrant glazed porcelain collection, comprised of 41 different patterns, designed by hand. The design-forward tiles allow designers to experiment with its versatile, graphic patterns to create bold to minimalist designs.
"Mutina and Opustone have a five-year history as partners in the Florida market. This is a partnership we deeply value, as Mutina is a trendsetting, international brand that always brings a new perspective to design," said Eric Schigiel, president of Opustone. "We're thrilled to present to our customers Mattonelle Margherita. It's a dynamic collection with bold colors and patterns."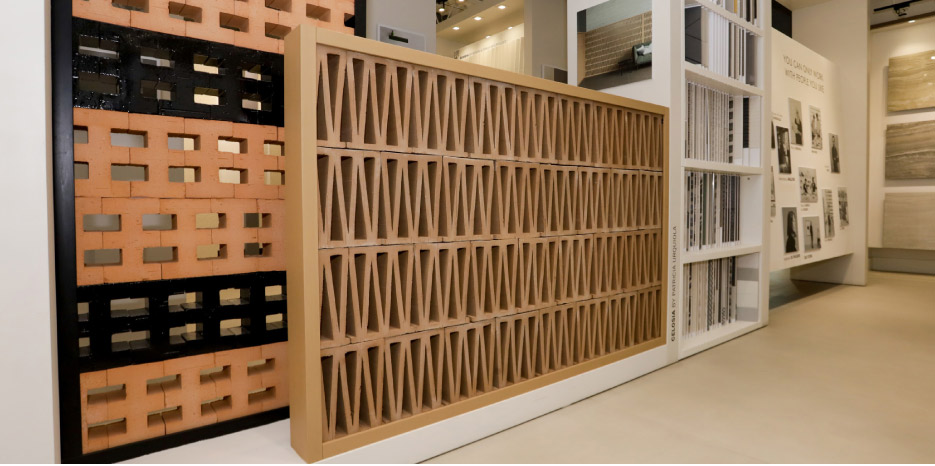 Opustone hosted an event honoring its exclusive distributor partnership with Mutina on October 21 at Opustone's Miami showroom. Local design trade professionals attended the event, seeing Mutina's newest collections from Cersaie in person and learning more about the exclusive partnership.
All Mutina products are now available through special order at Opustone's three Florida showroom locations. To find a Florida showroom, visit opustone
.com.
Opustone was founded in 2001 by Eric Schigiel, a young entrepreneur whose interest in stone evolved from his experience with his father's high-end construction business.
Sourcing the best quality stones from around the world, Opustone showrooms present stone slabs in a gallery-like setting, as if exhibiting nature's most precious works of art. Opustone houses an impressive array of premium quality natural and engineered stone slabs and tiles, while maintaining a lead position ahead of the latest looks and design trends, offering a wealth of pure design inspiration as well.

For more information about Opustone, visit opustone.com.