Does Your Countertop Company Have a Social Media Strategy?
Stephen Alberts
Countertop Marketing
Social media can be a big asset to your countertop company in helping it grow online. People are hooked to their phones these days, and most are on one of the big social media platforms. In this article, I'll break down Facebook and Instagram. You could look at other platforms like Twitter and LinkedIn, but the stone industry is great for showing off your work, and FB and IG are the perfect platforms for pictures and video.
Let's first talk about the numbers.
3.51 billion people are active on Facebook, Instagram, WhatsApp, and Messenger each month. *
1.91 billion people log on daily to Facebook. *
Adults spend an average of 2.55 hours a day on their mobile phones.**
Now, for your local market, these numbers are smaller, but it's good to have an idea of just how big social media and mobile phones are a part of our everyday lives. Let's jump into the strategy.

Step 1: Set Up Business Pages
You'll need a business page for Facebook and Instagram, and most likely you already have one. But if you don't, follow the two links below to create them. You should reach a page that looks like this for FB:
FB: www.facebook.com/Business/


And for instagram (IG): help.instagram.com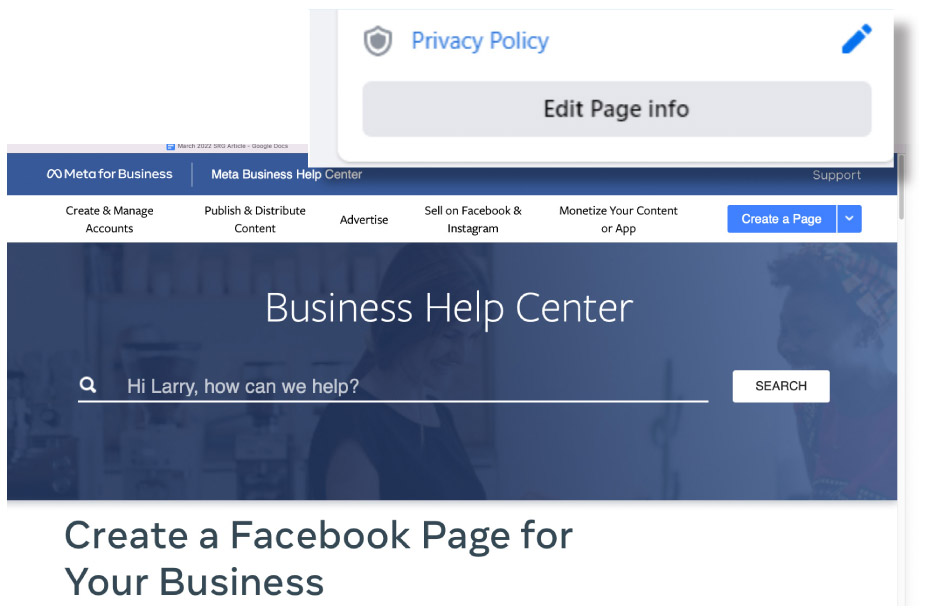 Step 2: Optimize Each Page
Next, you'll want to jump into each platform and optimize each page for your countertop business. I'll break down what to do for each platform.
Facebook: Include your logo and a good cover photo on your page. I recommend using a project picture for your cover photo. Also, jump over to the About section on your FB page and add a general description about your company, your hours, address, phone number, website, and fill in as many fields as you can.
Instagram: Now on Instagram, we're not able to add as much, but you'll want to go to the Edit Profile section and fill in as many fields as you can. Make sure to add your website address so someone visiting your IG profile, can easily jump over to your website.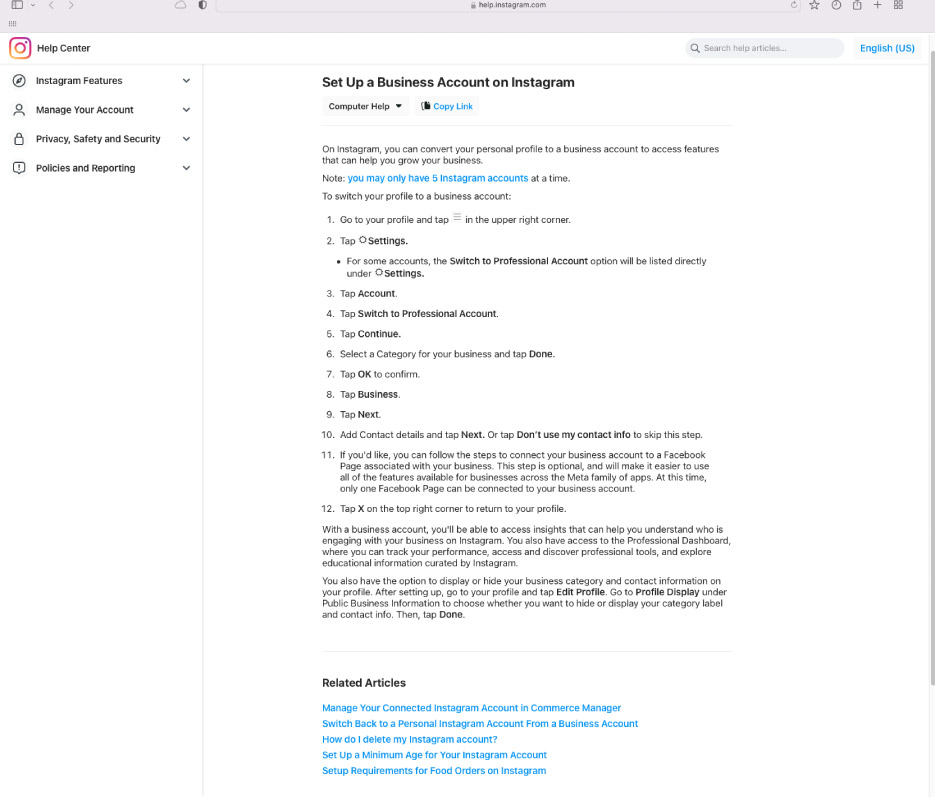 Above: Instagram landing page to set up a business account.
Fill in the Edit Profile section as completely as you can, especially your website address. It will allow visitors to your Instagram account to jump directly to your website.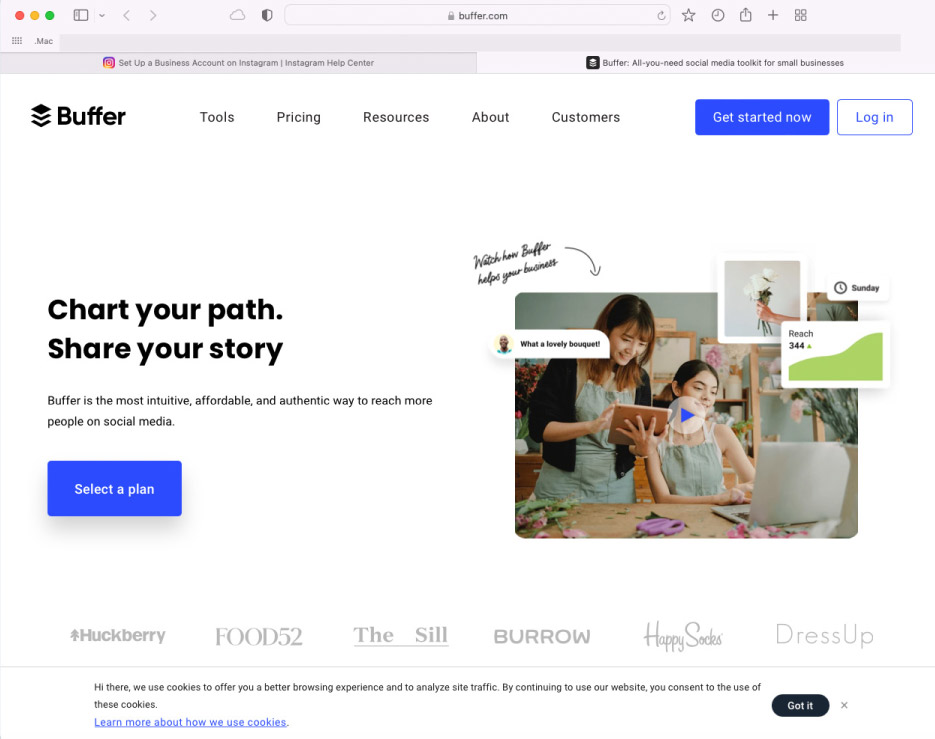 Above: Buffer is an online tool used to upload updates to your social media accounts.

Step 3: Post on Your Profile Weekly
Let's dive into the when, what and how to use social media for your countertop company. Below is what I've found works for the countertop industry.

When to Post
Post as often as possible! If you can't post daily, then try to stick to at least 3-4 times a week. You want to stay consistent with this, and keep to this schedule. Activity will be slow at first, but as you gain more followers, you'll get more traction with your profile. More people will like your posts, go to your profile, and also visit your website to see what you are doing.

What to Post
Below are some tips on what you can post on your profiles.
People LOVE to look at pictures of completed projects. Have your installation crew take photos of completed projects. Before and after shots are great content to show on social media. People like to see the transformation of a job. Setup a Google drive account and a Project Upload folder, and then have your employees upload pictures to that folder. It's very simple to do once it's set up.
Also, don't forget about video! Take short clips of your jobs. Try to keep them under 60 seconds so you can use that content for Instagram. You don't need a commercial-style video. Our phone cameras are good enough for video, and people like the rawness of that type of content.
Post behind-the-scenes-type content. Whether this is photos or videos, show your crew using a CNC machine. Give them a tour of your showroom. Again, the rawness of taking your phone out and shooting this video will do better than an expensive commercial-style video shoot.

Post pictures of your material. People love to see new material that you have in stock, especially exotic colors and patterns.
If you are posting about 4 to 5 days a week, that's around 15-20 times a month. Use the 80/20 rule here. 80 percent of posts should be about projects, material, and behind-the-scenes content. 20 percent

should be about direct promotions you have. Maybe you have a sale on some slabs that you want to move out. Create a post about it. But don't only post about promotions and sales. If you only post that type of content, then people will start blocking out your posts when they see them.

How to Post
Let's go over some tips on how to post photos and videos.
You could break FB and IG content out so you post something different on each platform, but I suggest using the same posts, photos, and videos for both. A tool like Buffer ( 

https://buffer.com/

 ) will make this job easier. Buffer is easy to use, and will post to each of your profiles with a few clicks.


Schedule your content out ahead of time. This is super important. You want to schedule that content out a week before, so you aren't rushing to post it up. In social media tools like Buffer, you can easily schedule it out for the whole month or week ahead.


Include hashtags with each post. Explain what the post is about and then at the bottom include a few hashtags. Some to use are #yourcompanyname #allthecitiesyouserve #countertops #granitecountertops #quartzcountertops #kitchenremodel #kitcherenovation. The ones in bold are your company, and then also all the cities that you serve. So if you are in Austin, include #austin, but also include surrounding towns as separate hashtags.


To find hashtags, go to Instagram on a computer and then click on the search bar. Type in # and then a specific word, and you'll start to see what people are searching for.

Example of an Instagram hashtag search. The search shows how many people are searching for a particular item – granite countertops.
I just checked #granitecountertops and it has over 300K posts. The more hashtags you find with 50K-500K posts, the better. That means your post will stick around for longer and more people will see it. If a hashtag has millions of posts, you might not get as much traction. But I suggest including the smaller posted hashtags like #granitecountertop, and some of the bigger ones like your local city hashtags.

The goal with this whole strategy is to stay consistent. If you follow this strategy for 6-12 months, you will build a following with content that people want to see. And this will grow your brand name and also help you sell more countertops.

Sources
*https://zephoria.com/top-15-valuable-facebook-statistics/
** https://www.oberlo.com/blog/mobile-usage-statistics

Stephen Alberts is the owner of Countertop Marketing Co. They specialize in helping countertop companies double the square footage they do a day. To learn more, book a free strategy call at https://countertopmarketingco.com/ or email Stephen at steve@countertopmarketingco.com.