Registration Open for Symposium on Dimesion Stone Use in the Built Environment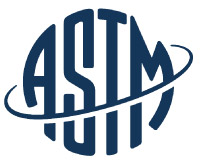 Registration is open for the Symposium on Dimension Stone Use in the Built Environment, to be held October 18, 2022 at the Sheraton New Orleans Hotel (Louisiana, USA). The event is sponsored by ASTM committee C18 on dimension stone, in conjunction with the committee's October standards development meetings.
Dimension stone is typically used in cladding and paving systems. The aim of the symposium is to facilitate a formal exchange among professionals in the dimension stone community on its behavior in the built environment, including areas like design, construction, and evaluation.
Topics will include, but are not limited to:
Physical and/or mechanical properties
Design
Evaluation and investigation
Durability
Maintenance
Restoration
To register for the event, or for more information, visit https://na.eventscloud.com/website/33140/c18-oct-2022-symp/.

Additional information is available from symposium chair Steven Naggatz, snaggatz@wje.com , or co-chair Charles Muehlbauer, charles@naturalstoneinstitute.org.

Committed to serving global societal needs, ASTM International positively impacts public health and safety, consumer confidence, and overall quality of life. We integrate consensus standards – developed with our international membership of volunteer technical experts – and innovate services to improve lives… Helping our world work better.

The Symposia Operations Contact is Jennifer Buono, phone 610.832.9698, email symposia@astm.org .