The Seven Most Common Website Problems of Countertop Shops
Stephen Alberts
Countertop Marketing
I speak with a lot of fabricators and see many of the same problems regarding anything having to do with their countertop shop being online. Here is a list of the issues that I frequently encounter, and some tips on how to improve your shop's website.


1. Website is 10+ years old
Most fabricators have a website, which is good, but the issue is a lot of them are very outdated. I will readily agree that an old website is better than no website at all, but you want it to look good. Homeowners are trusting you to come into their home and spend time in the most precious place in their house, their kitchen! They will judge your business by your web site, and be turned off if your website looks stale and outdated.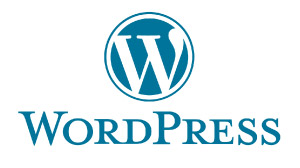 WordPress is one of the most overlooked and under-rated tools for building and maintaining a website. Plus, when you build with WordPress, you own your content.
2. A shop doesn't own its website (built on a platform)
There are many ways to build your website. We use WordPress for our own site and clients' websites. But there are also Wix, SquareSpace, GoDaddy, etcetera… The problem with the three I just mentioned is that you don't own that website.
When a site is built on Wix, SquareSpace, GoDaddy, or one of the other website builders, you pay them a monthly fee for that website. If you decide to take your website to a different host, you don't get to take that website with you. They technically own it. But when it's built on WordPress you own it 100%. All you need to do is pay for the hosting.

3. The website was designed without thinking of the user experience
It's your business and you want a site designed the way you like it. But the issue here is that not only should it look good in your eyes, it should also be very functional to a user. I see some wacky websites where the navigation bar is hard to find. If someone can't find a link to your granite page on your site, you will lose them! This happens often when "my nephew" designed the website (I hear that often). It's very easy to jump into online marketing and the web design industry. Most are not skilled in conversion optimization and user experience optimization. If you want to get more project leads from your site, make sure the person designing it has some experience in creating a site that will convert visitors into leads into sales.

4. Nothing is being tracked
You need to track when someone submits a quote on your website and also when someone calls you for a quote. If you aren't tracking these metrics, then you will never know where your leads are coming from. I've spoken with companies that are spending 10K+ per month on ads, and they have no idea where the leads are coming from. I'd say about 90% of companies are not tracking anything. Not good.

5. Reviews aren't managed
If you're a countertop shop and are just starting out, the best thing you can do for your company is to start getting reviews. And when I say reviews, you mostly want Google reviews. This will help you get shown on Google maps, and also, people love to read reviews online.
However, I often see companies that are 10-20 years old with only a few reviews. Now, you don't need 100 reviews a month, two to three is a good goal to hit. So that adds up to around 20 reviews a year. That's a great amount to shoot for. More is better, but recent reviews are better than more reviews. That's a confusing statement, so let me explain!
Newer Outranks Number
If a homeowner is looking for a countertop and they are reading reviews about some local shops and you have 50 reviews, but most are over a year old, that's not as good as the company with 25 reviews that are recent. The company with 25 reviews has had a few reviews each month over the last year. The issue with the company with the 1-year-old reviews is that a lot can happen within a year! Change of ownership or management? That could be the reason. The consumer is left to speculate why there is a review gap. So even if it's a few each month, newer reviews will give them confidence that you are still doing good work – but more importantly, they can trust you to do a good job.
The other issue I see with Google reviews is that they are not being responded to, whether by the shop owner or an employee tasked with updating the website. Whether you get a positive or negative review, jump into your Google Business Profile and respond to the review. This shows really good customer service and that you care to take the time to respond. Make sure each response is unique.

6. Poor follow-up on leads
If I had to pick a few of the costliest mistakes, I'd say that follow-up and tracking are the biggest issues out there for countertop shops. When someone books a call with us we have them fill out a survey so we can get a sense of their business before the call. We ask them to rate their follow-up process with leads on a scale of 1-10. The average score is 3. That's a huge issue!
If you want to grow your shop, you need to get the things I discussed in order, but you must get a follow-up process put in place. Some of the systems like Moraware, Actionflow, and Eased Edge can be used as a customer relationship management (CRM) tool. We also have our own CRM that can be used called STONE ENGAGE. At the very least, use a spreadsheet and keep track of the leads there. It will be messy and time-consuming doing it that way, but you will close more countertop projects by following up with leads.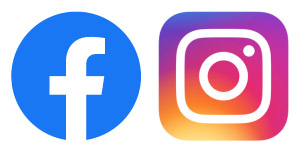 Keep up with your social media profiles, content, and posts. Relevant, recent posts will help generate customer trust and drive more traffic to your business.
7. Non-existent on social media
A surprising number of shops nowadays do a pretty good job with social media. I sometimes see that some of the posts are months or years old (which is not good), but most fabricators have Facebook and Instagram accounts. And that's really all you need. Post pictures of completed projects a few times a week and grow your FB and IG profiles organically and you'll be all set for potential customers to find you on social media.

Hopefully, I've provided you with a few ideas that you can work on within your own shop. You don't need to conquer them all within a month, or even six months! Set a goal of a year to make sure all of the seven points outlined above are in order, and you'll be in a good spot to attract customers to your website and shop, after that.


Stephen Alberts is the owner of the Countertop Marketing Co and STONE ENGAGE. They specialize in helping countertop companies grow the retail side of their business outside of word-of-mouth and referrals. They also offer software to help you engage more with customers and close more countertop projects.
To learn more please visit countertopmarketingco.com or stonengage.com. You can also email Stephen at steve@countertopmarketingco.com.